PRSA offers career guidance to help get you on the right path to your next job. PRSA career resources are available at every stage of your career, whether you are beginning your job hunt or preparing for the final interview.
Find a Job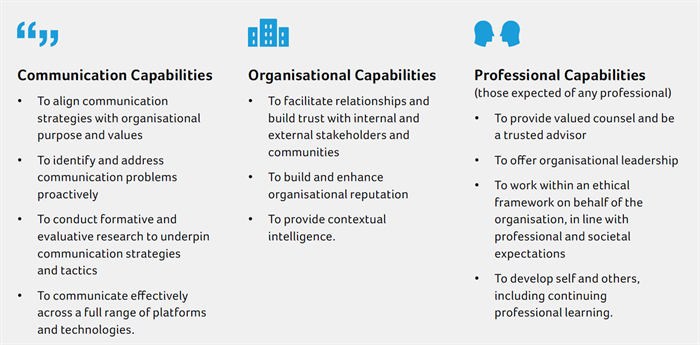 Begin your journey toward greater professional performance today when you start your own personal capabilities assessment, and define your plan to achieve greatness.
The Global Capability Framework is a worldwide benchmark for what public relations and communications professionals are capable of when they perform at their best. The framework can be used by individuals or groups (communications teams) to set expectations, define development goals and create a plan for learning and improvement of skills and performance.
PRSA members have full access to this program through your membership in partnership with the Global Alliance.
Assess your abilities under three main areas of focus: communication capabilities, organizational capabilities and professional capabilities. Specify your development timeframe, measure changes in performance over time, and access resources and recommendations for expanding your knowledge and improving performance.
Additional Career Resources
Strategies & Tactics Career Articles