Join us this fall as PRSA presents ICON 2021 in person and online!
Oct. 17-19 at the Orlando World Center Marriott in Orlando, Florida
ICON 2021 will deliver the thought leadership, education, information and connections you need to accelerate your professional career opportunities by:
Showcasing the resilience, agility and responsiveness of professional communicators, educators and students in challenging times.
Preparing professional communicators and students to thrive and excel in the future by presenting emerging technologies, innovative solutions and evolving approaches to public relations and public affairs.
Taking the lessons of 2020 and sharing best practices around crisis communications, advocacy, activism, agility and preparedness.
Unleashing the power of the individual communicator to influence outcomes.
Building a reimagined future while galvanizing the power of many voices.
Announcing ICON 2021's First Keynote Speaker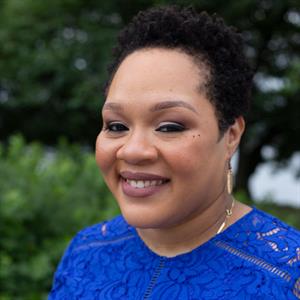 Broadcast Journalist Yamiche Alcindor
As the White House correspondent for the "PBS NewsHour," moderator of "Washington Week," and an NBC and MSNBC political contributor, Yamiche Alcindor diligently unravels a steady stream of breaking news to help viewers make sense of it all. In today's ever-changing political landscape, she has become a go-to voice in covering the key issues of our time. Alcindor will share her insights and observations with us on the afternoon of Monday, Oct. 18.
Ready to travel?
Gather with friends, colleagues and leaders in the profession to define the future of communications.
If you are ready to travel to Orlando, Florida, we will be there Oct. 17-19 at the Orlando World Center Marriott.
Book your hotel room now with these special group rates, exclusively available here.
Whether you're looking for a quick getaway between business sessions or an all-day excursion for your accompanying family or friends, Orlando offers something for every schedule and every interest. Explore all that Orlando has to offer!
Look for more details on programming and the pandemic protocols being put in place to provide a safe and secure event for all in-person participants. We will ask that all attendees support us in these efforts. For more information on the Orlando World Center Marriott's health and safety protocols, please visit: WhatToExpect.Marriott.com.
Excited to experience ICON 2021 from your home or office?
If you can't make it to Orlando this October, PRSA has programming and networking for you, too!
We are hard at work designing a companion virtual event packed with inspiration and innovative skill- and knowledge-building content delivered to your desktop or other device. We will be announcing programming and fun social events soon.
2021 Super Saver Rate, through June 18
Professional Registration
2021 Saver Rate, June 19 - Aug. 20
Professional Registration
2021 Standard Rate, after Aug. 20
Professional Registration