Are You Ready to Supercharge Your Zoom Game?
February 24, 2021 02:00 p.m. – 03:00 p.m.
Non-Member

$200

Members

$40

Section Price

$0
Millions of us are working from home, and most are using videoconferencing for our meetings. Yet, we struggle to master the nuances of video meetings in ways that reflect professionalism, authority and credibility. Whether Zoom or another platform, there is much to learn to supercharge your online game. This interactive webinar provides actionable tips to improve your technical know-how on Zoom and other meeting platforms. Discover how to boost your confidence, energize your presence, enhance your brand and make virtual the next best thing to in-person.

Hosted by the Independent Practitioners Alliance Section. Paid registration for non-IPA Section members includes the live webinar and video playback for one month.
Presenters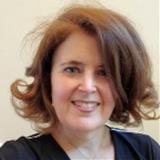 Gina Blume, APR, teaches Zoom skills for all ages, with emphasis on 55+ and senior living communities, and provides virtual and in-person interactive educational programs for lifelong learning. Her company, Out of the Box Public Relations, supports clients' publicity and marketing campaigns and migration from face to face to virtual events. Earlier, she was the communications, outreach and programming lead for a township library. Prior to her communications career, she was a research engineer in composite materials for aerospace projects such as the International Space Station; and specialized in fracture mechanics for biomedical fracture fixation applications.

Rosemary Ravinal, APR, is a communications expert, public speaker, and Zoom mastery trainer. She collected insights gleaned from decades at the top TV networks and Fortune 500 companies in the U.S. and Latin America to create virtual speaker training programs for the C-suite. She was a senior public relations executive and spokesperson for companies such as Avon, Revlon, AT&T, Ericsson, Univision, Discovery, History Channel and Toyota and a contributing news analyst for MSNBC. Currently, she is president of Miami-Wynwood Toastmasters, an eSpeaker Certified Visual Presenter, and member of the National Speakers Association and Florida Speakers Association.