PRSA Storytellers: Behind the Scenes: How a World-Class Convention Center Became a COVID-19 Field Hospital
February 24, 2021 4:00 p.m. – 5:00 p.m.
During this session, we will explore the unprecedented challenges of converting the 2.1 million-square-foot Javits Center into a fully operational field hospital with 2,000 patient units at the height of the COVID-19 pandemic in New York City. You'll hear how Tony Sclafani and the Javits Center team, working with the Army Corps of Engineers and civilian staff and members of the New York National Guard, managed the swift transformation as the destination venue for trade shows and conventions became a fully equipped, FEMA-operated medical facility in just one week.

Presenter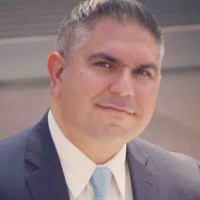 Tony Sclafani, senior vice president, chief communications officer, Jacob K. Javits Convention Center, has more than 20 years of experience in executive communications, government affairs and media relations. As a leader in reputation and crisis management, he has led internal and external communications during high-profile events with global impact and interest, including Superstorm Sandy and the COVID-19 pandemic.
Pricing
REGULAR RATE
PRSA MEMBER
$0
STUDENT MEMBER
$0
NONMEMBER
$200
Categories:
Communication Strategy, Emerging Trends, Webinar