Leading with Equitable Narratives
March 10, 2021 03:00 p.m. – 04:00 p.m.
Non-Member

$200

Members

$40

Section Price

$0
Do your organization's PR strategies provide equitable solutions to Black and Brown communities, or do they take advantage of their plight to benefit your bottom line? New to our Community Conversations series, Y'Anad Burrell, MPA/MHA, will offer insights on how nonprofits and associations can communicate about their work with underrepresented groups in a way that demonstrates progress instead of poverty. The current interim CEO of Youth UpRising in Oakland, California, will share her 20+ years of community relations experience with attendees whose organizations look to continue their role as DEI advocates beyond last year's racial justice awakenings.
Hosted by the Association/Nonprofit Section. Paid registration for non-Association/Nonprofit Section members includes the live webinar and video playback for one month.
Attendees will learn:
Recognize and avoid PR strategies that victimize underrepresented communities.
Reframe your organization's mission to help diverse audiences achieve equitable outcomes.
Utilize inclusive language in your organization's messaging.

Presenter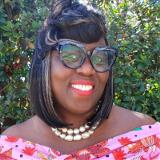 Y'Anad Burrell is the Founder/CEO of Glass House Communications (GHC), an agency she started thirteen years ago that specializes in public relations, diversity, inclusion and equity consulting, strategic communications, crises management, fund development, brand marketing and board governance facilitation. For the last seven years, Glass House has provided diversity consulting in the health and tech industries for companies who desire to be intentional about their footprint in leveling the playing field through an inclusive lens. Y'Anad is also the Founder/CEO of iHealth Innovation, a company whose mission is to develop and implement strategies that improve the health and wellness of diverse local and global communities through technology, innovation, collaboration, advocacy and the arts.
Moderator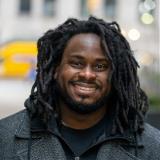 Cedric F. Brown, APR, is an independent consultant who uses digital strategy to produce equitable outcomes. His decade of expertise includes the use of analytics and research to develop content that achieves social impact. Cedric has earned international recognition in the profession for both his work and diversity, equity, and inclusion advocacy efforts.