State of the Sector 2021: Global Internal Communication and Employee Experience Trends
March 16, 2021 12:00 p.m. – 01:00 p.m.
Non-Member

$200

Members

$40

Section Price

$0
Endorsed by PRSA Employee Communication Section, the State of the Sector is the definitive global survey of the internal communication profession brought to you by Gallagher's Employee Experience and Communication team, and informed by responses from hundreds of communication and HR professionals around the world.
In this webinar, Chris Lee, vice president, employee communication at Gallagher, will share an overview of some of the key themes covered in the report, including "Digital experience: how have organizations adapted their communication channels to the new environment, and with what success?" and "Employee experience (EX): are employers actually embracing this, and how well are they implementing the different components of EX?"
Hosted by the Employee Communications Section. Paid registration for non-Employee Communications Section members includes the live webinar and video playback for one month.
Presenter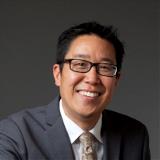 Chris Lee is vice president, employee communication at Gallagher.