Slaying Your Fear of Failure, or What Failure Teaches Us About Success
June 23, 2021 02:00 p.m. – 03:00 p.m.
Non-Member

$200

Members

$40

Section Price

$0
Babe Ruth struck out 1,330 times, but he also hit 714 home runs. R. H. Macy failed seven times before his store caught on. Everyone endures failures on their way to success. In this month's edition of our Business Building webinar series, Sheri Singer, president of Singer Communications, will share lessons learned and tips to help you prevail and achieve your PR career goals.
During this timely presentation, you'll learn:
How to define failure
How failure makes you feel
The neuroscience of failure
What failure teaches us about success
Tips to help you pick yourself up
Continuing on the journey following a failure
Hosted by the Independent Practitioners Alliance Section. Paid registration for non-IPA Section members includes the live webinar and video playback for one month.
About Our Speaker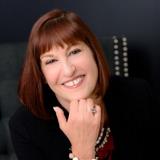 Celebrating 20 years as a PR independent consultant, Sheri Singer helps associations solve their PR and communications challenges. Before launching her firm, Sheri was a senior executive with top PR firms (Ketchum PR) where she managed Fortune 500, association and government clients. She started her career on staff with associations and spent 12 years as the Director of Communications where she was responsible for all internal and external communications.

As a founding member of PRSA-National Capital Chapter's Independent PR Alliance, Sheri served on the IPRA board for 14 years, and as chairperson in 2009. She served on PRSA-NCC board for five years. As an association leader, Sheri co-founded Association Xchange in 2017 organizing a team of 15 volunteers and holding free, monthly lunch and learn programs for the association community. She was the 2019 Chair of ASAE's Healthcare Community Committee. She writes and speaks frequently for the association community.

About Our Host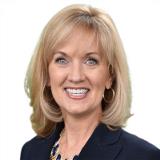 Wendy Kurtz, APR, is president of Elizabeth Charles & Associates, LLC, a public relations firm that helps executives, entrepreneurs and thought leaders become published authors and paid speakers. For over 30 years, she has worked with individuals, businesses, and organizations to develop and deliver their marketing and communication messages efficiently and effectively. Her client list has included Chicken Soup for the Soul co-creator Mark Victor Hansen, the late Art Linkletter, CEOs and entrepreneurs, military and law enforcement personnel, elected officials and political candidates, as well as CEOs, executives and civic and nonprofit organizations.

A past Sunshine District Chair, Wendy is founder of IPA's annual VirtuCon and was honored in 2017 with IPA's inaugural "Indie" Award for outstanding contributions to PRSA's national independent PR practitioners community. She is Chair of the Orlando Regional Chamber's Board of Advisors and on the Orlando Economic Partnership's executive committee. She holds her Bachelor of Science and Master's degrees in Business Administration.