Hitting a Home Run with Sports Marketing Partnerships
August 10, 2021 03:00 p.m. – 04:00 p.m.
Non-Member

$200

Members

$40

Section Price

$0
Like any major company in today's world, healthcare companies are expected to go beyond promoting their brand; they need to relate to and connect with the community in which their team resides. Healthcare organizations need to demonstrate that they share the values of the community they are trying to reach and communicate those values. Sports teams not only bring people together to cheer on for a victory as fans, but they, the organization, the coaches, the players, and sometimes even the mascots, can use their trusted community platform to deliver key messages and branding for an healthcare organization. They provide relevancy and credibility and can amplify marketing campaigns. From coaches to the mascots, teams have recently lent their credibility to promote COVID-19 vaccinations, for example. Partnering with local sports teams can create a natural ally to lend a trusted community voice to healthcare organization marketing, advertising and public awareness campaigns.
Join this webinar to explore successful partnerships with sports teams that incorporate message delivery that goes beyond in-arena or in-stadium promotions. Also, learn how to create programs that garner PR and marketing wins while strengthening community ties and amplifying your healthcare organization's empathy toward societal issues, such as social and racial justice.
By the end of this webinar, you will learn how to:
Recognize opportunities to partner with local sports teams (major, minor, university-level) to collaborate on mutually agreed upon healthcare initiatives.
Apply best practices for implementing relevant and timely programmatic activities with sports marketing partnerships to capitalize on current societal issues, such as social and racial justice, that can build community trust and demonstrate empathy.
Plan and develop partnerships with sports teams through public relations, social media, videos and marketing tactics to help message and encourage community members to feel safe at receiving the COVID-19 vaccine.
Hosted by the Health Academy Section. Complimentary access is also available to members of the Entertainment & Sports Section. Paid registration for non-Health Academy Section members includes the live webinar and video playback for one month.
Presenter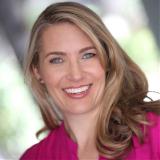 Rachel Tyree is the communications and community relations director for the Division of Chronic Disease and Injury Prevention at the Los Angeles County Department of Public Health. She oversees the award-winning media and public education campaigns for the department's Health Promotion Bureau. She just launched the department's first-ever dental health media and public education campaign. Her past work also includes overseeing the creative execution and implementation of the department's first-ever opioids addiction prevention and treatment, and teen marijuana use prevention campaigns.
In addition, Ms. Tyree serves on the department's Incident Command for COVID-19 responsible for the media relations and community outreach for the Acute Communicable Disease Division. She serves as a Member-At-Large for the Public Relations Society of America Health Academy Executive Committee.