Financial Management: Guiding Principles for Indie Professionals
October 27, 2021 2:00 p.m. – 3:00 p.m.
Financial management is one of the most critical responsibilities of a business owner. It consists of raising, obtaining, and managing funds for day-to-day operations. The goal of business finance management should be to allocate money to the company's functional areas in a manner that maximizes the wealth of the owners. This means evaluating the risks and consequences of decisions on profits and cash flow that provide an adequate investment return.
Join us for this informative webinar, during which you'll learn more about:

Business Funding and Financing - Where to find money and determine whether you should finance your business through credit or a loan
Risk Management - Identifying and alleviating potential threats to your business' capital and earnings
Budget Planning – How to develop a plan of operation that can improve your financial situation and helps you target goals
Hosted by the Independent Practitioners Alliance Section. Paid registration for non-IPA Section members includes the live webinar and video playback for one month.
Presenter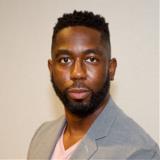 Xavier Epps is a financial expert, father, husband, and author with over 15 years of industry experience spanning various sectors including Wall Street, non-profits, and local and national government. In 2011, he founded XNE Financial Advising, LLC to ensure that people had accurate financial analysis and support.
He has served 1,000+ clients, managed more than $11.5 million in revenue, $7.2 million for families, and more than $6 million in refunds. In April of 2021, Xavier released his first book ­, which reached the #1 new release in personal budgeting and personal money management on Amazon as well as Amazon's Top 30 Best Seller in Personal Budgeting.
Currently serving in a senior role in the District of Columbia government, Xavier's industry experience stems back to 2003. His prior roles include license Financial Broker in Wall Street for FBR Capital Markets, Finance Analysis Manager for National Children's Center, Inc., Senior grants Financial Analyst for United States Postal Service and Senior Budget Analyst for the Office of the Inspector General of USPS. He was also a Senior Financial Advisor for the Small Business Administration (SBA).

Pricing
REGULAR RATE
PRSA MEMBER
$40
SECTION MEMBER
$0
NONMEMBER
$200
Categories:
Independent Practitioners Alliance, Leadership & Management, Webinar