So You Want to Go Independent? Making the Leap from Employee to Independent Practitioner
December 8, 2021 2:00 p.m. – 3:00 p.m.
Have you ever dreamed of owning your own business? Whether by choice or force, the journey to becoming an "indie" can be very rewarding. For the newly independent, it is also filled with challenges you may not have anticipated.
In this interactive session, you will learn from a panel of IPA members who have navigated this uncharted territory and overcome obstacles to build successful businesses. These seasoned pros will explore the pros and cons of becoming an independent practitioner and what it takes to succeed.
Moderated by IPA Programs Chair Wendy Kurtz, APR, the program will include an extended Q&A segment to answer all your burning questions. At the conclusion of this program, you should be able to:
Determine whether going "indie" is right for you.

Understand the mindset critical for success and how you can reframe your thinking to achieve it.
Discover how to market yourself and keep your client pipeline full.
Explore a variety of pricing methods to find the right one(s) for you.
Identify a treasure trove of resources available through IPA and PRSA to help you succeed.
Hosted by the Independent Practitioners Alliance Section. Paid registration for non-IPA members includes the live webinar and video playback for one month.
Moderator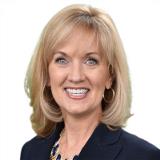 Wendy Kurtz, APR, is president of Elizabeth Charles & Associates, LLC, a PR firm that helps executives become published authors and paid speakers. Her client list has included Chicken Soup for the Soul co-creator Mark Victor Hansen, the late Art Linkletter, CEOs and entrepreneurs, military and law enforcement personnel, elected officials and political candidates, as well as civic and nonprofit organizations.

A past Sunshine District chair and founder of IPA's annual VirtuCon, Wendy was honored with IPA's inaugural "Indie" Award in 2017. She Chairs the Orlando Regional Chamber's Board of Advisors and is on the Orlando Economic Partnership's executive committee. She holds her Bachelor of Science and Master's degrees in Business Administration.
Pricing
REGULAR RATE
PRSA MEMBER
$40
SECTION MEMBER
$0
NONMEMBER
$200
Categories:
Independent Practitioners Alliance, Leadership & Management, Webinar