Counselors Academy Section has been connecting senior public relations counselors, from the leaders of established larger firms to independent practitioners, for more than 50 years.
Today, Counselors Academy continues to empower members through closely collaborative relationships, meaningful professional development and education programs, and information on best practices in public relations counseling. All of our members are passionate about offering their insights and experiences while drawing on the unique perspectives of their peers. We know that by sharing our skills, we do better work.
Counselors Academy Conference
Nashville, TN
September 19 - 21, 2021
Nonmember Resources
*This is a sneak peek at Member Resources. Join this Section for full access.
Non-Member

$200

Members

$0

Student Members

$0
In conversation with Rhoda Weiss, Ph.D., APR, Fellow PRSA, Anthony Slonim, M.D., DrPH, FACHE shares how a relentless commitment to ethics and transparency continues to make a difference in the lives and health of communities.
Speaker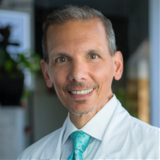 Anthony Slonim, M.D., DrPH, FACHE, is president and CEO at Renown Health, Nevada. One of the nation's most innovative and highly respected health system CEOs, Dr. Slonim began his career as a nurse, then earned his M.D. from New York Medical College, became board certified in four specialties, moved into the role of health care executive and fought cancer himself. He faced the loss of his own father from COVID-19 on the East Coast while leading his organization's battle against coronavirus in Nevada and, at the same time, creating a community culture of wellness, transformation, love and support that PRSA Ethics Month participants are unlikely to ever forget.
Host
Rhoda Weiss, Ph.D., APR, Fellow PRSA, is president of Rhoda Weiss Consulting Group Inc and a past PRSA national chair. Dr. Weiss leads weekly conferences (135 so far over the last 18 months and counting) with CMOs/CCOs from 115 health systems representing the majority of U.S. hospitals. These conferences feature experiences, challenges and solutions during this seemingly never-ending pandemic.