Health Academy Conference at ICON
This year, the Health Academy Conference is conveniently being co-located with ICON 2022 and will take place on Nov. 12-13.
Registration can be bundled with ICON 2022 or purchased separately.
Keynote: The Secret to Successful Leadership
12:45-2 p.m.

The Secret to Successful Leadership: Understanding the significance of water cooler conversations and applying conversational leadership techniques to become more effective
The solutions we need in healthcare to succeed today aren't in cold, standard business protocols. As communicators, we're often so focused on the official communications that we forget the significance of water cooler conversations. In this session, you'll learn techniques of conversational leadership that will:
Make your job easier
Make you a more effective leader
Help you accomplish goals faster
Create happier employees
Safeguard your organization through a crisis
Dr. Kimberly Townsend
CEO and President, Loretto Management Corp.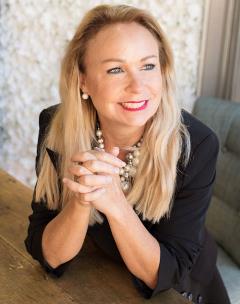 Breakout Session: It's Complicated: How to Share Complex Content Through Storytelling
2:15-3:15 p.m.
When it comes to complex medical and scientific information, it can be difficult to convey the right message to a lay audience, especially when nuance can make or break your organization's credibility. Whether it's explaining mRNA through a tweet or covering a late-breaking abstract at a scientific meeting, public relations professionals are often called upon to develop easy-to-understand, in-the-moment content from clinicians, scientists or other professionals who work in specialized industries.
In this session, you'll learn techniques to quickly research and understand complex subject matter, generate insightful interview questions, develop interesting story angles, and engage different audiences with your content.


Elizabeth Whittington, MBA
Director of Executive Communications, St. Jude Children's Research Hospital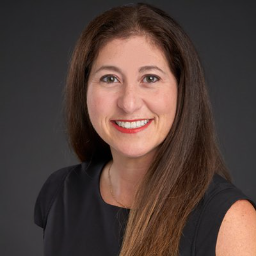 Elizabeth Whittington is the director of executive communications for St. Jude Children's Research Hospital. Prior to her current role, she led a successful team in digital content strategy, social media, marketing, and physician communications at St. Jude. In that role, she was a leading member of the St. Jude team that won the 2020 Silver Anvil Award for the campaign supporting a unique X-SCID gene therapy trial.
She began her career as a journalist for CURE magazine, a national publication that provided the latest oncology research and clinical breakthroughs to patients and their caregivers. Elizabeth was responsible for the digital strategy for CURE, including web properties, email marketing, guest blog network comprised of patients, survivors, and caregivers; and managed social media outreach and engagement. She has a B.S. in biology and has won awards for her science writing.
She led CURE to several honors, including the 2010 FOLIO: award for Best Consumer Health and Fitness Magazine Website. In 2012, she was awarded a fellowship to Medicine in the Media: The Challenge of Reporting on Medical Research, sponsored by the National Institutes of Health's Office of Disease Prevention in Bethesda, Maryland. She is an alumna of Christian Brothers University and recognized as the top MBA graduate.
She mentors early- and mid-career professionals in public relations and science communications, is a member of the National Association of Science Writers, and serves as a board member for the Public Relations Society of America Memphis Chapter.
Susan McClure
Owner and Founder, Genome Creative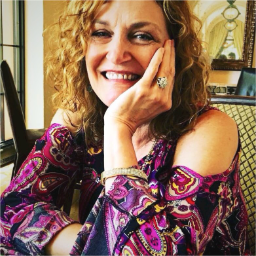 Susan is on a mission to help people understand how their lives are changing thanks to our increased understanding of our own DNA. Her life's work is centered around helping people make informed decisions about their health by improving their health literacy. Susan is the founder and CEO of Genome Creative -- a media consulting company committed to that mission. She was also the founder and publisher of Genome magazine-- a first-in-class consumer magazine covering all aspects of the movement toward precision medicine and the genomic revolution making it possible.
Prior to its launch, she spent 10 years as the publisher of CURE — a magazine for cancer patients, survivors, and caregivers. During her tenure at CURE, she served as vice president of patient engagement for McKesson Specialty Health. Under Susan's direction, she and her team were honored for outstanding journalism by many professional media organizations, including Folio, the American Society of Magazine Editors, the American Cancer Society, Magazine Publishers of America, and Media Industry News.
In 2016, Susan was honored by Folio as one of the "Top Women in Media" and was invited by the Personalized Medicine Coalition to its board of directors — the first journalist to receive such an honor. She also serves as a founding board member of FT3 (From Testing to Targeted Treatments) -- a global, open, and collaborative multi-stakeholder program intended to build synergies and accelerate pragmatic efforts to make personalized medicine an accessible reality for all patients who could benefit from it. She co-leads the program's education and awareness working group.
Breakout Session: Overcoming COVID-19 Vaccine Hesitancy
2:15-3:15 p.m.
How did Washington State leverage research-driven social marketing to increase COVID-19 vaccinations among populations with slower adoption: Black/African Community, Young Adults & the Hispanic/Latinx Community
In June of 2021, The Washington State Department of Health started seeing data that showed that three communities in Washington State - the Black/African Community, Young Adults and the Hispanic/Latinx Community. had lower COVID-19 vaccine adoption than the overall population.
This panel will delve deep and look at how the Washington State Department of Health (DOH) and C+C used research-informed social marketing to drive a significant improvement in vaccination rates among these communities. The research uncovered that each audience segment had unique barriers and potential motivators.
These insights led to the creation of several unique campaigns to reach these audience groups. In this panel session you'll learn about how the research was employed, what key insights were learned and then details of each of the campaigns that were created to reach these communities. The result? The efforts helped increase vaccination and close the gap in vaccination rates among all three audience groups. The campaigns were recognized with multiple 2022 PRSA Silver Anvil Awards.


Mark McClennan, APR, Fellow PRSA
General Manager, C + C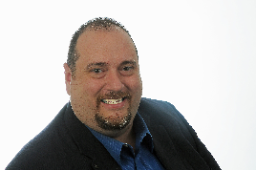 Mark W. McClennan, APR, Fellow PRSA, is a strategic communication executive with 25+ years of experience with healthcare and technology companies. He is the general manager of C+C's Boston office, a purpose-driven firm which was named Creative Agency of the Year by PRovoke Media in 2021. Teams he led have been recognized with more than 50 awards in public relations, including seven Silver Anvils.
He was part of the team that received the 2021 Best of Silver Anvil Award for the COVID-19 campaign work with the Washington State Department of Health and the X Silver Anvils in 2022. In 2016 he served as the National Chair of PRSA and drove the creation of PRSA's Ethics app. In 2018 he launched EthicalVoices, an award-winning weekly ethics podcast, and is a frequent keynote speaker and consultant on ethics and social media.
Jennifer Gonzalez
VP Multicultural Strategies, C + C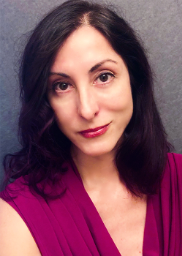 Jennifer's devotion for all things multicultural runs deeper than her childhood roots growing up in Mexico City and her passion for traveling the world learning about people of all races, backgrounds and colors. It shapes every other aspect of her day-to-day life whether at work guiding clients on ways to better engage with diverse audiences, or at home where she is raising a bilingual/bicultural global citizen.
Jennifer's has a reputation for implementing ground-breaking social marketing campaigns to help young Hispanics access Cash for College; empowered low-income Latinas to be Champions for Change; prepared diverse audiences for The Great California ShakeOut; and set a couple of Guinness World Records along the way. Most recently she has led multicultural communication efforts for the Washington State Department of Health re: COVID-19 and responding to reports of increased misuse of chlorine bleach.
General Session: The Power of the Story
3:30-4:30 p.m.

With the US and the world quickly moving in ways of fragmentation and turmoil. We have the power of listening and telling our stories even when someone else's story may not be like our own. In this presentation, George Walker will focus our attention on the benefits of listening, trusting and creating belonging in our organizations through his experience as a leader in one of the most powerful healthcare brands in contemporary America, Planned Parenthood Federation of America.

George Walker
Chief Equity Officer, Planned Parenthood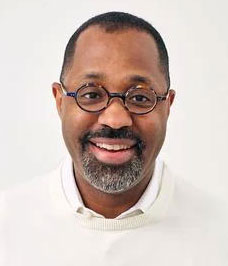 George Walker serves as the Chief Equity Officer for Planned Parenthood Federation of America. He oversees the implementation and stewardship of diversity, equity and inclusion for the organization and will lead the team that drives the work throughout the national office, and assists in guiding the Federation.
George started with PFA in October 2018 as the Vice President of Diversity, Equity, and inclusion. Prior to coming to PPFA, he led Diversity & Inclusion at Memorial Sloan Kettering Cancer Center, New York, the world's oldest cancer care facility. He has worked at several national nonprofits including The Center for Community Change, the Human Rights Campaign, American Constitutional Society of Law and Policy, The Gay and Lesbian Victory Fund and other progressive organizations.
A proud former volunteer of the U.S. Peace Corps, he served in Guayaquil, Ecuador. George Walker has worked extensively in social justice and philanthropic causes, as an employee and volunteer. He currently sits on the founding board of the Studio Design School, based in New York. In February 2012, President Barack Obama appointed him to be a member of the White House Board of Advisors on Historically Black Colleges and Universities (HBCUs), where he served until the end of the administration in 2016. He was selected to serve as a German Marshall Memorial Fellow, representing the US and learning about transnational partnerships on a variety of issues while traveling to five European Countries.
George is a graduate of Morehouse College (BA History) and The Divinity School, Duke University (M-Div). He is also a graduate of The Georgetown University, with a Certificate in Executive Coaching. He is an ordained minister in the United Church of Christ (UCC). A native of Memphis, Tennessee, George lives with his family in Washington, DC.
Breakout Session: Becoming Crisis-Ready for the Press: Tips from a Former Journalist on How to Work with the Media During a Crisis
4:45-5:45 p.m.
There's no way to predict when a crisis will happen, but your company or organization must be ready to handle one when it occurs, especially when it comes to communicating with the media. Drew Levinson was a journalist for more than 25 years. He knows first-hand that nothing makes news like a crisis. He covered his fair share of them, including Enron, the school shootings at Columbine and Virginia Tech, a major explosion at a sugar plant factory in Savannah, major storms, large food recalls, a data breach for a national children's clothing retailer, the wars in Iraq and Afghanistan. The list goes on.
In this session, Drew will use specific examples and colorful anecdotes to inform the audience on how to become crisis-ready for the press and how to work with the media during a crisis while sharing actionable tips and takeaways that all PR pros and communicators can immediately implement within their organization, including:

1. A step-by-step roadmap for how to become crisis-ready for the press
2. The must-haves for working with journalists during a crisis
3. Understanding the impact of what happens when a healthcare organization is not crisis-ready for the press versus one that is. After all, the best crises in the world are the ones you don't hear about it.


Drew Levinson
Executive Vice President, Head of Media Relations, LifeSci Communications
Drew Levinson is EVP and Head of Media Relations at LifeSci Communications and a former CBS News national TV correspondent. Together with his public relations background, he has 30 years' experience to draw from as he provides our healthcare clients with media counsel including strategy, crisis, and reputation management. Drew spent more than two decades as a local and network television news correspondent. While at CBS News, he reported on major world stories including the wars in Iraq and Afghanistan, five presidential elections and natural disasters. He covered hundreds of medical and health stories including the first self-contained mechanical heart implanted in the U.S., major breakthroughs in cancer and Parkinson's research.
At LifeSci Communications, Drew helps our healthcare clients raise their profile in the media. He leverages his extensive media knowledge and expertise along with his relationships with journalists to position our companies and their healthcare leaders in influential top tier television, print and online media outlets along with financial and science trade publications.
Prior to joining LifeSci, Drew was a senior vice president at Hill+Knowlton Strategies where he worked closely with the firm's global account teams helping them develop messages and story angles relevant to journalists and their audiences. He provided media strategy, crisis management and executive communications coaching to a full range of clients including biotechnology firms, pharmaceutical companies, medical groups, and hospitals. Drew graduated from the University of North Carolina at Chapel Hill with a Bachelor of Arts in Peace, War and Defense.
Breakout Session: Culturally Relevant Media Campaigns: A Case Study Reaching the Hispanic and Latino Cancer Patient Community
4:45-5:45 p.m.
Brands and organizations are continuously looking for ways to stay relevant in this ever-changing world but what does it mean to be culturally relevant and how does communication play a role? For one company, this question became important as they launched a new health product for Spanish-speaking cancer patients. They sought advice from experts and patients in the community and enlisted corporate communication to develop a culturally relevant media strategy and plan to help ensure success.
Join me for a discussion and case study providing an overview of the approach and hurdles encountered, along with key findings and take aways - all that can be effectively applied to your own media campaigns to better connect and relate to your audience.
Kim King
Chief Strategist & Founder, Coalesce Communication Strategies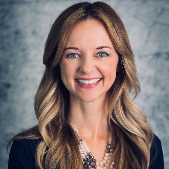 Kim King brings over 15 years of experience in public relations and policy advocacy, including executive brand communication and change management strategies for several Fortune 500 companies. She has extensive experience in the healthcare industry where she was responsible for development and execution of strategies to support FDA approval of biologic medicines. Kim spent nearly a decade in Washington, D.C. fine-tuning her communication and policy acumen as well as partnering with more than 100 non-profits on education and awareness campaigns.
Her strategies have been executed across the globe in North America, South America, Europe, Australia and Asia. Kim's education is grounded in psychology which she has leveraged to apply the science of human connection to create effective communication strategies. Kim enjoys traveling and has lived in Washington, D.C., Southern California and Spain. She currently resides in Northwest Arkansas with her husband and two children.
Welcome Reception
6-8 p.m.
Join us for cocktails and networking!
Keynote: Media Panel
Meeting the Mission of Keeping the Public Informed
8-9 a.m.

The media landscape is always changing. A few years ago, COVID turned things upside down and affected the way we interact with others, including journalists. Journalists, in the meantime, have been confronted with a public whose skepticism of the press has accelerated due to misinformation campaigns, the convergence of the political and cultural worlds, and reporters' drive to provide balanced stories. What role do reporters need us to serve in the dynamic? What is working and what isn't? Whether you focus on local, regional or national media, this group of panelists will discuss their experiences in working with public relations professionals.
Sam Baker
Senior Editor, Newscaster, KERA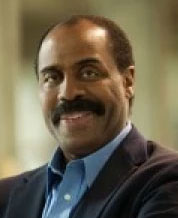 A Texas native from Beaumont, Sam Baker currently serves as morning newscaster and Senior Editor of KERA News, and also hosts and produces a weekly series, "Vital Signs," about personal health. Sam has also hosted of KERA 13's Emmy-winning weekly public affairs show, On the Record. He was previously News Director and Morning Edition host at public radio station KWGS-FM in Tulsa, Oklahoma, and worked as a reporter in commercial television at NBC and CBS affiliates in Texas and Oklahoma. He has served on the boards of the Southwest Transplant Alliance, Public Radio News Directors, Inc. and the Tulsa-based Simon Estes Educational Foundation
Will Maddox
Managing Editor, D CEO Magazine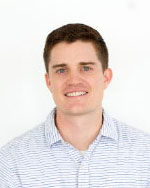 Will Maddox is the managing editor for D CEO magazine and the editor of D CEO Healthcare, which covers the business of healthcare in North Texas for D Magazine Partners. He is interested in the changing healthcare landscape, including increased price transparency and the move into value-based care. He also enjoys writing about and playing soccer, camping, and parenting his two young children.
Marin Wolf
Reporter, Dallas News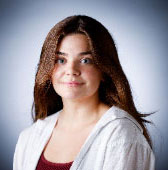 Marin Wolf is a health care reporter for The Dallas Morning News focusing on COVID-19, public health and LGBT health issues. She previously covered breaking business news for The News' business desk and race and diversity for Bloomberg News. Marin is a graduate of the University of North Carolina at Chapel Hill.
Breakout Session: From Despair to Determination: Changing the COVID Headlines in a Diverse America
9:15-10:15 a.m.
When headlines about a novel coronavirus gripped the nation in March 2020, grimmer news quickly followed. Within a month, reports were released about the virus disproportionately impacting American communities of color across every measure: cases, hospitalizations, and deaths. In May, the U.S. government launched a public–private partnership to facilitate and accelerate the development, manufacturing, and distribution of COVID-19 vaccines, therapeutics, and diagnostics.
Klick Health was tasked with driving awareness of and enrollment in a related clinical trial sponsored by the National Institute of Allergy and Infectious Diseases called ACTIV-2. This trial investigating urgently-needed therapeutics (before any vaccine had been approved or distributed) and the communications priority was to engage diverse communities—those most in need of care and effective treatments.
In this candid session, we'll discuss the reality of health disparities in the U.S. and historic barriers to progress, as well as how a flexible communications strategy and dynamic tactics can drive behavior change for even the most daunting of client challenges.
Kerri Allen
MPS Vice President, Reputation, Klick Health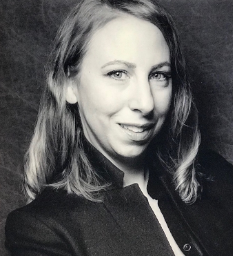 Kerri Allen, MPS, is a Silver Anvil-award winning communications leader, with 20 years of cross-category experience in the industry. Prior to joining Klick Health, the world's largest independent healthcare agency, Kerri was a senior vice president within the brand solutions practice of WPP's BCW, a leading integrated communications agency. From 2007-2011, Kerri was the director of public relations at Revolución, a certified minority business enterprise (MBE) in New York City.
Throughout her career, Kerri and her teams created and have contributed to award-winning campaigns for Alcon, American Heart Association, BreastCancer.org, Colgate-Palmolive, Genentech, GSK, Merck, Sanofi, St. Jude Children's Research Hospital, and the U.S. Department of Health and Human Services' Agency for Healthcare Research and Quality. In partnership with Apple, Kerri oversaw all earned media for the launch of Colgate's first AI toothbrush. She also managed strategic partnerships for clients with health tech startups including a digital management platform for people living with diabetes and a life-skills app for the neurodiverse.
A longtime journalist, Kerri's writing has appeared in The New York Times, Alternative Medicine, HuffPost, and many others. She earned her B.A. in Spanish from Rutgers magna cum laude and M.P.S. from Georgetown in global strategic communications. Kerri was named among PR Week's 40 Under 40 and received honorable mention as PR News' Agency Elite Awards: Agency Awe Professional of the Year.
Amy Gómez
SVP, Diversity Strategy, Klick Health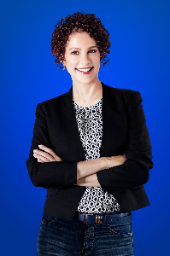 Amy is a cross-cultural marketing thought leader and a champion for health equity with over 20 years experience helping Fortune 500 companies and leading not-for-profits communicate effectively with diverse consumers. Amy spearheads the creation of relevant and impactful communications for the segments driving growth in the U.S. today: Hispanic, Black, Asian and LGBTQ+, and develops global cross-cultural strategies that drive relevance across markets. She leads the Cross-Cultural Marketing capability for Klick Health, the world's largest independent commercialization partner for life sciences, and spearheads the company's Diversity, Equity and Inclusion initiatives. Amy is an adjunct professor at CUNY's City College Campus, where she teaches Cross-Cultural Marketing.
She holds a Master's degree from the University of Pennsylvania and Ph.D. from Stanford, and is fluent in English, Spanish and Italian. She has worked with a wide variety of health and non-health clients, including Johnson & Johnson, Pfizer, The American Heart Association, Janssen, Merck, Nestle, Citbank, HBO, Marriott and Progressive Insurance.
In 2021, Amy was honored by the PM360 ELITE Awards The 100 Most Influential People in the Healthcare Industry in the "Transformational Leader" category. In 2022, she was named a Clio Health Innovator as a leader driving progress in healthcare marketing.
Breakout Session: Marketing Trends in 2023: What Healthcare Communicators Need to Know
9:15-10:15 a.m.
One thing that is constant in healthcare marketing, is that things are always changing. With U.S. healthcare costs continuing to rise, and consumer expectations at an all-time high, healthcare marketing is more important than ever. Come learn more about current trends for marketing that are designed around the consumer journey and help connect consumers with the care that they need.

From digital marketing to content marketing, healthcare trends for 2023 will continue to be exciting and will keep marketing departments on their toes!
Carey Van Wagoner
Director of Marketing Canyons Region, Intermountain Healthcare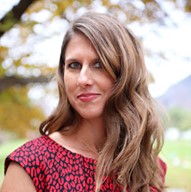 Carey Van Wagoner has a Bachelor's degree in Psychology with a minor in Sociology from the University of California, San Diego, and is a graduate student at Johns Hopkins Bloomberg School of Public Health where she is pursuing a master's degree in public health in health behavior and society. She is the Director of Marketing of the Canyons Region at Intermountain Healthcare where she manages the marketing for Clinical Programs, Service Lines, and Clinical Shared Services. In a previous role at Intermountain, she managed the relationships with the US Ski Team, the Las Vegas Raiders, and several NCAA properties in Utah like USU and BYU.
In previous work, she owned a small business that won several awards, including Best of State, and Best of the Beehive. She loves being creative including cooking, drawing, sewing, and DIY.
In her free time, she enjoys skiing, trail running in the Wasatch mountains, and reading as many books as she can get ahold of. She lives in Ogden with her husband, two teenage daughters, and her Aussie-doodle First Lady.
Breakout Session: Leveraging Integrated Communications to Reach Diverse Audiences and Save Lives
10:30-11:30 a.m.
Southwest Transplant Alliance (STA) fulfills the gift of organ and tissue donation in 89 Texas counties consisting of over 10 million residents. Organ donation has an immense impact - just one donor can save up to eight lives and improve the lives of 75 others. With the waitlist growing every nine minutes, it's critical to increase community awareness, education and support of organ and tissue donation in Texas and beyond.
Throughout the year, STA leverages a toolbox of integrated resources, which are "transcreated" and amplified during national observances, such as National Donate Life Month in April and National Minority Donor Awareness Month in August, to engage and empower its community.
In this presentation, STA team members will walk audiences through the organization's strategic approach to integrated marketing, using two recent campaign examples – "One YES/El Poder De Un Si" and "Empowered to Give/El Poder Es Tuyo" – which are both anchored in data, education and storytelling, and have earned the organization more than half a million impressions combined.
Karla Martinez
Program Manager, Southwest Transplant Alliance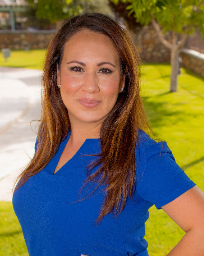 Karla Martinez serves as a program manager at Southwest Transplant Alliance (STA), one of the nation's leading organ procurement organizations that saves lives by fulfilling the gifts of organ and tissue donation. With expertise in integrated marketing communications and community relations, Martinez helps to share STA's lifesaving mission with the organization's service area of more than 10-million Texans.
Breakout Session: Right Brains in a Left-Brained World
10:30-11:30 a.m.
After nearly 30 years of abuse, addiction, incarceration, homelessness, and serious health issues, Adolphus Nickleberry decided it was time to seek help. His moving story is the subject of "Meet Me Where I Am," a documentary short film produced and debuted by University of Utah Health during the 2022 Sundance Film Festival. Academy award-winning filmmakers Ross Kauffman, André Robert Lee, and Robin Honan were hired to tell the story of how Nickleberry—with the assistance of a unique program at U of U Health—successfully combatted the underlying traumas of his childhood to begin a new chapter in his life.
"Meet Me Where I Am" is capturing hearts, raising our national profile, and has become an invaluable tool for engaging donors. A well-made, high-quality film is a novel way to tell our branded story: that compassionate care delivered by innovative providers is transforming lives. With this medium, we stand to make a broader impact than through traditional media and PR. Bringing the project to fruition came from a multi-step, highly strategic effort.
Through our annual Sundance Film Festival sponsorship, we hosted a panel discussion in 2018 that triggered an ongoing series called "New Narratives in Health," about bringing scientists and artists together to tell stories that make a difference.
Julie Kiefer, PhD
Associate Director, Science Communications, University of Utah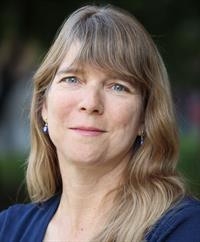 Julie Kiefer, PhD, was co-producer of the documentary short film "One in a Million" and is associate director of science communications at University of Utah Health Marketing and Communications. As a PhD scientist and experienced communications professional, Julie leads teams to engage broad audiences in stories of discovery. An in-depth understanding of science, its people, and processes enriches her work and comes from a background in hands-on research.
| | |
| --- | --- |
| | |
| Health Academy Conference: Section Member | $695 |
| Health Academy Conference: PRSA Member | $795† |
| Health Academy Conference: Nonmember | $895 |
| | |
| ICON + Health Academy Conference Bundle: Section Member | $1,890 |
| ICON + Health Academy Conference Bundle: PRSA Member | $1,990† |
| ICON + Health Academy Conference Bundle: Nonmember | $2,390‡ |
| | |
| ICON: Member | $1,595 |
| ICON: Nonmember | $1,895* |
Please contact Cindy - cledesma@pcm411.com at our registration company and let her know that you wish to add ICON to your Health Academy registration. She will enter it manually for you, and then process the payment.
* For attendees who meet eligibility criteria, the nonmember rate for ICON Professional Registration includes full paid National membership for one year. PRSA will send you an application after the Conference in November 2022.
† The PRSA member rate for the Health Academy Conference includes free Health Academy Section membership for one year.
‡ For attendees who meet eligibility criteria, the nonmember rate for ICON + Health Academy Bundle includes full paid National membership, including the Health Academy Section, for one year. PRSA will send you an application after the Conference in November 2022.
Exclusive 2022 Hotel Conference Rates
For accommodations at the Gaylord Texan Resort and Convention Center, click on the booking link or call (877) 491-5138 and ask for the Group Name "Public Relations Society of America."
PRSA's Health Academy 2022 Conference event is scheduled to be held at the Gaylord Texan Resort & Convention Center in Grapevine, Tx and will be subject to the COVID-19 protocols, guidelines, laws and regulations of the State of Texas and the City of Grapevine. As the situation evolves, these orders are subject to change and can be found here and here. We ask that all attendees frequently monitor them.
The best way to have a successful gathering in these times is to commit to keeping each other safe! Please monitor your health and use all precautions to protect everyone in our community. We encourage attendees to get vaccinated if they can and wear masks when in large crowds. If you test positive for COVID-19, are feeling symptomatic, are required to quarantine, or have been in contact with someone who has COVID-19 or been exhibiting COVID-19 symptoms in the lead up to the event and need to stay home, we will be flexible on the cancellation policy for these reasons.