New Professionals Virtual Summit:
Leaders of Tomorrow
Sept. 22, 2022 | 4-7 p.m. EDT
Whether you're newly graduated or new to PR, this annual half-day conference is a great reminder of everything communicators need to be successful. From leadership to resume skills, applying for new jobs or working your way up in your current company, this is a summit you don't want to miss.
Keynote Speaker
4 – 4:45 p.m. ET
Steven Villescas Jr.
Steven Villescas Jr. knows how great stories change the world; and, more importantly, what it takes to make one. He received his master's degree from the USC Annenberg School for Communication and Journalism in Communication Management; which examined storytelling theory and statistical data analysis as tools to build solid media narratives and campaigns. He received his B.S. in Communication Studies from the University of Texas at Austin; focusing in-depth on relationships, public speaking, and speechwriting. Both communication programs were ranked No. 1 in the world, respectively, at his times of entry. He's a first-generation college graduate, btw.
Steven is recognized for his consulting work with organizations in the U.S. and abroad. He has helped develop campaigns with The Gulf Group and UNESCO in Thailand. At home in the U.S., executives at Mattel and BBDO gave a nod to an equity-focused brand campaign he developed with colleagues for Mattel's Barbie® product.
As a public speaker, Steven has written and delivered a TEDx talk on the importance of listening during a cross-cultural interaction, backed by six years of competitive speechwriting, public speaking and speech coaching as well as his extensive communication education.
Resume Tips to Stand Out
5- 5:45 p.m. ET
With decades of combined experience, hear from three prominent senior-level recruiters and managers who know what stands out. Get tips to make sure your resume and cover letter are getting noticed, and how to make yourself the leading candidate for competitive roles. This interactive session will make sure your questions get answered.

Presenters:
Kim Hunter, CEO, LAGRANT Communications
Megan Shattuck, Head of Strategy, U.S. Talent Advisory 
Peter McDermott, Senior Client Partner Global Corporate Affairs and Investor Relations, Korn Ferry
Megan Shattuck - Full Bio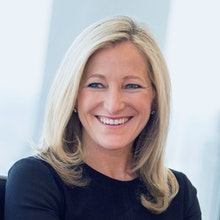 Megan Shattuck Head of Strategy, U.S. Talent Advisory

Megan founded the Talent business at Teneo and advises its clients across CEO and Board advisory, Board Effectiveness, Succession Planning and Recruitment. Previously, she was a Senior Client Partner at Korn Ferry, advising clients on how to align talent with overall strategy, assess existing leadership teams, approach succession planning, and manage recruiting needs.
As a member of the Board & CEO Practice and Corporate Affairs Center of Expertise for nine years, she specialized in recruiting senior executives for publicly-traded, private or private-equity-backed companies, representing a broad range of industries, including: financial services, technology, health care and consumer. Megan also played a key role in the growth and expansion of both the Board & CEO Practice and Corporate Affairs Center of Expertise globally.
Prior to joining Korn Ferry in 2006, Megan covered The White House for the Cable News Network (CNN). As a White House Producer, she was a member of the press corps, reporting on the Clinton and Bush administrations. Her responsibilities included: conducting interviews with administration officials; producing long and short form pieces; and leading White House coverage during breaking news situations. Her work with John King, "CNN Presents: 9/11," was nominated for an Emmy. Previously, Megan was an associate producer for "CNN NewsStand," a long format, nightly news program. Earlier in her career, she worked at The American School in Japan.

Megan serves on the board of directors of Children's Rights and is a former Chair. She currently serves on the board of directors of the Arch Street Teen Center in Greenwich, Connecticut and is a member of the YPO Gotham Chapter. She graduated from Middlebury College and was Co-Captain of the Middlebury College Women's Lacrosse team.
Peter McDermott - Full Bio
Peter McDermott Senior Client Partner Global Corporate Affairs and Investor Relations
Peter Mc Dermott is a Senior Client Partner in the Corporate Affairs Center of Expertise for Korn Ferry based in the Firm's New York office.
A seasoned communications recruiter with both US and European experience, Mr. McDermott has an impressive international track record placing senior-level corporate communications, corporate affairs, and investor relations talent, across a wide spectrum of clients.
Mr. McDermott joined Korn Ferry from a boutique firm specialized in the corporate affairs function, where he held leadership positions in both their London and New York offices. Mr. McDermott also spent time in the APAC region doing both candidate and business development.
Previously, Mr. McDermott was an associate at a global executive search firm, where he supported multiple financial services practices through research, candidate identification and outreach. He began his career as an intern with Bloomberg LP.
Mr. McDermott is active in several of the professional organizations that are connected with the top functional leaders; He serves on the board of the LAGRANT Foundation, which promotes diversity in the field of public relations. He is on the Operating Committee and co-Chair of the Membership Committee of Page Up, part of the Arthur W. Page Society. He is also a member of the National Investor Relations Institute; and is part of the team that sponsors the Korn Ferry/NIRI biennial International Corporate IR Compensation Study.
Mr. McDermott is a graduate of the University of Richmond with a bachelor's degree in Rhetoric and Communications Studies and American Studies, coupled with a concentration in Ethnic Studies and a minor in History.
The New PR Professional Soft Skills Guide
6-7 p.m. ET
Designed to help new professionals reduce pitfalls and feel empowered and confident heading into a new career, this session will discuss the most important soft skills attendees need to keep in mind during their public relations journey.

Presenter:
Mark Mohammadpour, APR, CHC, CPT, PN1-NC (he/him) , Owner and Chief Well-being Officer, Chasing the Sun
Mark Mohammadpour - Full Bio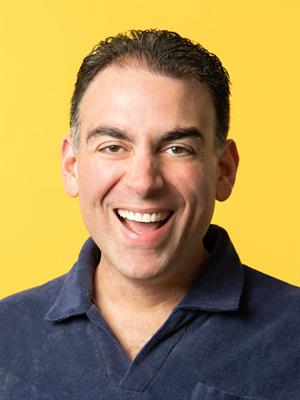 Mark Mohammadpour is the owner and Chief Well-being Officer at Chasing the Sun. After spending his public relations career as an executive at Edelman and Weber Shandwick, and after losing and keeping off 150 pounds over the last decade, Mark launched Chasing the Sun to empower PR professionals to prioritize their well-being so they can shine in the family room and the board room.
Mark's individual, team, and enterprise-wide programs deliver relatable, practical, and actionable solutions designed specifically for the PR industry. Mark was the 2016 PRSA Oregon president and is the Workplace Wellness columnist for PRSA's Strategies & Tactics.
| | |
| --- | --- |
| 2022 Registration Rates | |
| New Pros Section Member | $50 |
| PRSA Member | $75 |
| Nonmember | $85 |
| PRSSA Student Rate | $40 |