New Professionals Digital Summit:
Evolution of the PRofessional

Sept. 3, 2020 | 4-7 p.m. EDT
The first-ever PRSA New Professionals Digital Summit will present practical industry insights through four on-point sessions. This conference will spotlight the skills and knowledge that new professionals need to succeed in the public relations and communications profession. Topics to be covered include leadership, personal branding and more.
By attending this Summit, you will gain actionable tactics and strategies at sessions designed specifically with new professionals in mind. You'll learn from and network with fellow new professionals who are also determined to become the industry's next leaders.
4-4:10 p.m.
Opening Remarks

---
4:10–5 p.m.
Keynote Presentation With Q&A:
Advancing Diversity, Inclusion and Equity in PR
An industry legend and tireless advocate for the advancement of women and people of color, Judith Harrison will kick off the summit leading a crucial conversation: diversity, inclusion, and equity in public relations. As a contributor to the PRSA Foundation's book, "Diverse Voices: Profiles in Leadership," Harrison will share her own story and provide guidance to new professionals on why public relations is a meaningful and rewarding career. In doing so, she will call to action a strong sense of urgency and discuss how, as communicators we can create diverse, inclusive and equitable change within our organizations, communities and society.
Presenter:
Judith Harrison, SVP, Diversity and Inclusion leader, Weber Shandwick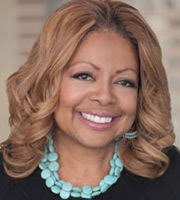 Judith Harrison is a visionary disruptor dedicated to changing the face of marketing communications through industry collaboration and inclusion-focused organizational transformation.

Diversity and Inclusion career preceded by years of talent acquisition, HR, public relations and marketing communications practice at companies including Ruder Finn, Burson-Marsteller, Ernst & Young, CBS and Media General.

President of New York Women in Communications. Past president of the PRSA Foundation, which works to increase racial diversity and inclusion in public relations. First woman of color to hold either position, and first individual to hold both simultaneously.
5:10–6:10 p.m.
Breakout Sessions:
Finding Your Leadership Voice
Despite there being a mass amount of articles and books that define what leadership should look like, the truth is that each person's approach to leadership is unique. Through an engaging breakout session, Jane Dvorak, APR, Fellow PRSA, and Brandi Boatner will introduce customizable strategies and tactics on how improve the clarity and strength of your leadership voice. Whether you're new to the industry or have a few years under your belt, Dvorak and Boatner will showcase their career journeys and show you how to reach your destination while remaining true and authentic to yourself.
Presenters:
Jane Dvorak, APR, Fellow PRSA
Jane Dvorak, APR, Fellow PRSA, owner and president of JKD & Company, Inc., served as the PRSA 2017 National Chair. She has been a public relations practitioner 37 years and coins herself a "consultalancer©." Her skills span organizational imaging and key messaging to crisis communications and strategic planning. She has a 13-stair commute to JKD headquarters where she's worked with a variety of clients and implemented campaigns with energy, creativity and impact.
She is 90mph fun! She is a "from the trenches" storyteller. She is the "!" in Jane!
Jane has been honored with several awards, but holds her two Silver Anvils and her Mentor of the Year Award with the highest esteem. Jane was a 2016 inductee into the Colorado State University Media Hall of Fame by the Department of Journalism and Media Communication, where she is an alum. She is an APR and was inducted into the PRSA College of Fellows in 2010. You can join the #CJRevolution, Jane's hashtag, promoting laughter and living fully. She believes when you laugh, you learn.
Brandi Boatner, Social and Influencer Communications Lead, Global Markets, IBM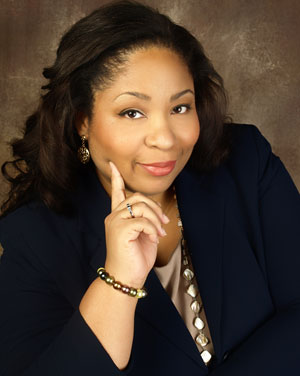 Social and Influencer Communications Lead, Global Markets
Brand Communications Manager, IBM Corporate Communications
Social Justice Communications Lead (Temporary role as of June 15, 2020)
Brandi Boatner is an award-winning digital communications professional and prolific public speaker based in New York City. Due to the current climate around racial discrimination in the US, Brandi has taken a temporary role leading social justice communications both internal and external for IBM globally. In this newly created assignment, Boatner works to develop clear messaging and drive activities for IBM's response in combating implicit bias, discrimination and racial inequality known as Emb(race).
Prior to this current assignment, Brandi serves as the social and influencer communications lead for Global Markets in IBM corporate communications. Additionally, Boatner has extended responsibilities serving as the Brand Communications Manager for IBM Marketing supporting external engagements including press, events and social media for IBM's Senior Vice President of Digital Sales and Chief Marketing Officer.
In late July 2020, she was named by TopRank Marketing as one of the top 20 B2B Influencer Marketing experts to follow. Boatner is a two-time Hall of Famer having been inducted into the Loyola University New Orleans School of Mass Communications Hall of Fame known as the Den of Distinction, the youngest member ever inducted. She was also honored and inducted into the Public Relations Student Society of America (PRSSA) Hall of Fame.
Brandi is a true advocate for diversity and inclusion serving as a member of IBM's Diversity and Inclusion Council and also serves as the former chair and current professional development chair of the IBM Black Network of New York business resource group. Given her efforts around diversity in the public relations industry, she is one of more than 40 PR leaders featured in the book Diverse Voices: Lessons in Leadership published by the Public Relations Society of America Foundation. Boatner is very active in the public relations industry where she holds several leadership positions within PRSA on both the local and national level. She speaks all around the US and the world on a variety of industry and marketplace topics. She enjoys reading, music, traveling, shoe shopping, exploring Manhattan with friends, and spending time with family in her hometown of New Orleans.
Social Media Links:
Twitter: @ThinkBluePR https://twitter.com/ThinkBluePR
LinkedIn: www.linkedin.com/en/brandiboatner
Email: bboatner@us.ibm.com AND brandi.boatner@gmail.com
6:10–6:55 p.m.
Closing Keynote:
Power Pitches: How To Grab a Journalist's Attention
With newsrooms changing drastically amid the COVID-19 pandemic, it can feel nearly impossible to get the attention of the right journalist at the right news outlet at the right time. Addressing these obstacles and best practices on pitching, Natan Edelsburg will discuss Muck Rack's annual research on the state of journalism, how journalists use social media, their preferences for working with PR professionals and receiving pitches, their optimism about the future of the industry, and more.
Presenter:
Natan Edelsburg, Chief Operating Officer, Muck Rack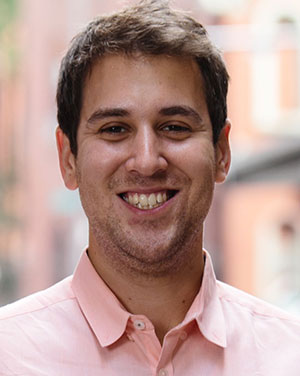 Natan Edelsburg is the Chief Operating Officer at Muck Rack, a digital PR and journalism platform, where he handles the business side of the company. He's also the Producer Emeritus of The Shorty Awards honoring the best of social media. Natan is the company's most tenured employee and has helped bring on customers, including Mastercard, NBCUniversal, Pfizer, Goldman Sachs and more. Natan is the District Council-Chair for the Public Relations Society of America (PRSA) for 2020.
Natan's a frequent speaker on social media, PR, journalism and the future of TV. He's been honored as one of PR News' Rising Stars and one of PRSA's 15 Under 35. He's moderated panels or given presentations at SXSW, PRWeek, Social Media Week, Collision, Web Summit, Digital Hollywood, PRSA, Ragan's and Cannes Lions You can follow him on Twitter and Instagram @twatan.
6:55–7 p.m.
Closing Remarks

---
7:30 p.m.
Virtual Cocktail Reception