New Professionals Digital Summit:
Evolution of the PRofessional

Sept. 3, 2020 | 4-7 p.m. EDT
The first-ever PRSA New Professionals Digital Summit will present practical industry insights through four on-point sessions. This conference will spotlight the skills and knowledge that new professionals need to succeed in the public relations and communications profession. Topics to be covered include leadership, personal branding and more.
By attending this Summit, you will gain actionable tactics and strategies at sessions designed specifically with new professionals in mind. You'll learn from and network with fellow new professionals who are also determined to become the industry's next leaders.
4-4:10 p.m.
Opening Remarks

---
4:10–5:20 p.m.
Keynote Presentation:
Diversity & Inclusion with Q&A
---
5:30-6:10 p.m.
Breakout Sessions:
Finding Your Leadership Voice
Presenter:
Jane Dvorak, APR, Fellow PRSA
Jane Dvorak, APR, Fellow PRSA, owner and president of JKD & Company, Inc., served as the PRSA 2017 National Chair. She has been a public relations practitioner 37 years and coins herself a "consultalancer©." Her skills span organizational imaging and key messaging to crisis communications and strategic planning. She has a 13-stair commute to JKD headquarters where she's worked with a variety of clients and implemented campaigns with energy, creativity and impact.
She is 90mph fun! She is a "from the trenches" storyteller. She is the "!" in Jane!
Jane has been honored with several awards, but holds her two Silver Anvils and her Mentor of the Year Award with the highest esteem. Jane was a 2016 inductee into the Colorado State University Media Hall of Fame by the Department of Journalism and Media Communication, where she is an alum. She is an APR and was inducted into the PRSA College of Fellows in 2010. You can join the #CJRevolution, Jane's hashtag, promoting laughter and living fully. She believes when you laugh, you learn.
6:10–6:55 p.m.
Interactive Closing Keynote:
Power Pitches: How To Grab a Journalist's Attention
Presenter:
Natan Edelsburg, Chief Operating Officer, Muck Rack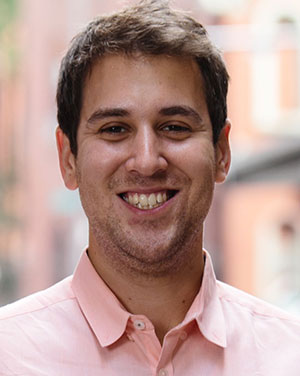 Natan Edelsburg is the Chief Operating Officer at Muck Rack, a digital PR and journalism platform, where he handles the business side of the company. He's also the Producer Emeritus of The Shorty Awards honoring the best of social media. Natan is the company's most tenured employee and has helped bring on customers, including Mastercard, NBCUniversal, Pfizer, Goldman Sachs and more. Natan is the District Council-Chair for the Public Relations Society of America (PRSA) for 2020.
Natan's a frequent speaker on social media, PR, journalism and the future of TV. He's been honored as one of PR News' Rising Stars and one of PRSA's 15 Under 35. He's moderated panels or given presentations at SXSW, PRWeek, Social Media Week, Collision, Web Summit, Digital Hollywood, PRSA, Ragan's and Cannes Lions You can follow him on Twitter and Instagram @twatan.
6:55–7 p.m.
Closing Remarks

---
7:30 p.m.
Virtual Cocktail Reception