T. Garland Stansell, APR, Confirmed as Public Relations Society of America's 2020 National Chair
Oct. 7, 2018
PRSA Leadership Assembly Approves PRSA Nominating Committee Selections at Annual Meeting in Austin


The Public Relations Society of America's (PRSA) Leadership Assembly voted today to elect T. Garland Stansell, APR, as chair of the Society for 2020. Stansell, chief communications officer at Children's of Alabama (Children's Hospital of Alabama), Birmingham, Alabama, will serve as PRSA's chair-elect on the National Board of Directors in 2019.
In addition to Stansell, several other candidates selected by the PRSA National Nominating Committee were elected to the PRSA National Board of Directors today for two-year terms beginning in 2019. The new board members are:
Officers:
Treasurer: Ronele Dotson, APR, president, RAD Strategies Inc.
Secretary: Jo Ann LeSage Nelson, APR, vice president, client services, Pierce Communications
District Representatives:
Director, East Central District: Richard J. Batyko, APR, Fellow PRSA, senior vice president marketing, communications and development, Team NEO, Cleveland, Ohio
Director, Mid-Atlantic District: Samantha Villegas, APR, president, SaVi PR, South Riding, Virginia
Director, Northeast District: Jane N. Law, APR, communications manager, New Hampshire Housing Finance Authority, Bedford, New Hampshire
Director, Western District: Michelle Olson, APR, general manager, Scottsdale office, Fingerpaint, Scottsdale, Arizona
Directors At-Large:
Ana Toro, APR, Fellow PRSA, program director, ICF, Atlanta, Georgia
Errol Cockfield, senior vice president for communications, MSNBC, New York, New York
They join incumbent Board of Directors returning for 2019:
Chair: Debra Peterson, APR, vice president, corporate communications, Century Link, Inc.
Immediate Past Chair: Anthony D'Angelo APR, Fellow PRSA, professor of practice, public relations, Syracuse University's S.I. Newhouse School of Public Communications, Syracuse, New York
Joseph Abreu, APR, communications manager, Clerk of the Circuit Court, St. Lucie County
Amy Coward, APR, Fellow PRSA, vice president, public relations, Palmetto Health Foundation
Michelle Egan, APR, Fellow PRSA, chief communications officer, Alyeska Pipeline Service Co.
Bob "Pritch" Pritchard, APR, Fellow PRSA, instructor and Faculty Adviser, Lindsey+Asp, University of Oklahoma
Scott Thornburg, APR, senior public relations manager, Sojern
Kevin Waetke, APR, vice president – strategic communications, National Pork Board
Stansell History of Leadership Through Service:
Stansell joined Children's of Alabama (Children's Hospital of Alabama) in the spring of 1994. He is responsible for the development and implementation of strategic public relations and communication programs and initiatives to serve the information and promotional needs of the medical divisions, business units, and development and advocacy activities of the organization. This includes oversight of messages and media for internal and external audiences. For eight years, Stansell was responsible for strategic planning, management and direction of Children's Community Development department. These responsibilities include the management of internally and externally initiated year-round special event fundraising, cause-related marketing programs and annual direct mail initiatives.
Prior to joining Children's of Alabama, he served as vice president of public relations and development for Alabama Goodwill Industries and as assistant director of corporate communications for BancBoston Mortgage Corporation, Alabama office.
Stansell is a Birmingham, Alabama, native and received his Bachelor of Arts in mass communications, public relations and business from the University of Alabama at Birmingham, and a master's in public and private management from Birmingham Southern College. He is active in a number of professional, community and civic organizations including
Public Relations Society of America (PRSA).
2015 PRSA National Board of Directors, member-at-large.
Served as PRSA Assembly delegate (Chapter and Health Academy Section).
Past president and Board member, PRSA Alabama Chapter.
Past National chair and Executive Committee member, PRSA Health Academy.
Past PRSA Sections Council co-chair.
Shelby County Education Foundation, Board member.
Alabama Campaign to Prevent Teen Pregnancy, Board member.
Samford University, Journalism and Mass Communication Advisory Council.
Communication Advisory Board, United Way of Central Alabama.
Leadership Shelby County — Youth Leadership Advisory Committee.
2004 class, Leadership Shelby County.
2005 class, Birmingham FBI Citizens' Academy.
About the Public Relations Society of America:
PRSA is the nation's largest professional organization serving the communications community. The organization's mission is to make communications professionals smarter, better prepared and more connected through all stages of their career. PRSA achieves this by offering its members thought leadership, innovative lifelong learning opportunities to help them develop new skills, enhance their credibility and connect with a strong network of professionals. The organization sets the standards of professional excellence and ethical conduct for the public relations industry. PRSA collectively represents more than 30,000 members consisting of communications professionals spanning every industry sector nationwide and college and university students who encompass the Public Relations Student Society of America (PRSSA). Learn more about PRSA at https://www.prsa.org .
Media Contact:
Rod Granger
Director, Content & Integrated Communications
PRSA
212-460-0307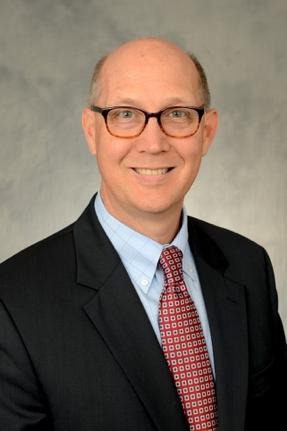 Contacts
Karen Mateo
Chief Communications Officer
(212) 460-1454
Rod Granger
Director, Content and Integrated Communications
(212) 460-0307
Communications Associate
(212) 460-1479