PRSA Announces Recipients of 2018 Individual Awards
Oct. 10, 2018
NEW YORK (Oct. 10, 2018) – The Public Relations Society of America (PRSA) presented four Individual Awards during its 2018 International Conference, in Austin, TX.
The Gold Anvil Award, the Society's highest individual award, presented in recognition of lifetime achievement, was presented to Del Galloway, APR, Fellow PRSA, VP of Communications for Wells Fargo's Atlantic Region.
Galloway is a public relations executive with proven success building brands, strengthening reputations and driving results for Fortune 500 companies and other global organizations during his 35-year career – spanning the agency, corporate, nonprofit and education sectors. As President and CEO of PRSA in 2004, Galloway established the Society's first National Diversity Committee, and he is the Society's first and only openly gay President and CEO. He is an architect of Universal Accreditation, a designation adopted by multiple communications organizations recognizing excellence in public relations.
The Outstanding Educator Award, which recognizes a PRSA member who has made a significant contribution to the advancement of public relations education through college or university teaching, was presented to Katerina Tsetsura, Ph.D.
The Gaylord Family Professor of Public Relations and Strategic Communication in the Gaylord College of Journalism and Mass Communication at the University of Oklahoma, Norman, Oklahoma, Dr. Tsetsura is internationally known for her work in global public relations and media transparency. She has authored more than 80 peer-reviewed publications and over 100 conference proceedings and papers in global public relations, ethics, media transparency, social construction of public relations, women in the field of strategic communication and public diplomacy.
Gail S. Thornton, Founder and Chief Communications Officer at Worldview Communications­­, received PRSA's Atlas Award for Lifetime Achievement in International Public Relations. This award recognizes a public relations practitioner who has made extraordinary contributions to the practice and profession of public relations in an international environment over the span of his or her career.
A communications executive with global experience in pharmaceuticals with Merck & Co., Schering-Plough, Pfizer, Pharmacia and Bristol-Myers Squibb, Thornton has lived and worked in many countries and has a track record in managing U.S. and international communications, corporate and franchise public relations, media relations, employee communications, issues management and industry analyst relations.
The Jackson Jackson & Wagner Behavioral Science Prize was presented to Fraser Likely, who leads Fraser Likely PR/Communication Performance, providing coaching and training on evaluation programs and systems. Previously, he founded Likely Communication Strategies in 1987 and in the next three decades led over ninety reviews or audits of communication departments, fifty-five departmental restructuring and reorganizations interventions, sixty-eight departmental staff training programs, twenty-nine facilitation and off-site exercises and forty-six Chief Communication Officer formal one-to-one coaching exercises.
About the Public Relations Society of America
PRSA is the nation's largest professional organization serving the communications community. The organization's mission is to make communications professionals smarter, better prepared and more connected through all stages of their career. PRSA achieves this by offering its members thought leadership, innovative lifelong learning opportunities to help them develop new skills, enhance their credibility and connect with a strong network of professionals. The organization sets the standards of professional excellence and ethical conduct for the public relations industry. PRSA collectively represents more than 30,000 members consisting of communications professionals spanning every industry sector nationwide and college and university students who encompass the Public Relations Student Society of America (PRSSA). Learn more about PRSA at www.prsa.org.
Media Contact:
Rod Granger
212-460-0307
rod.granger@prsa.org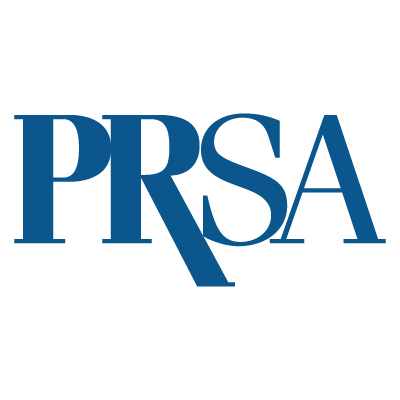 Contacts
Karen Mateo
Chief Communications Officer
(212) 460-1454
Rod Granger
Director, Content and Integrated Communications
(212) 460-0307
Communications Associate
(212) 460-1479