PRSA Wins Two Association Trends 2022 TRENDY Awards
Mar. 16, 2022
Strategies & Tactics and PRSA's 2021 Year in Review Among Work Honored as Best Marketing and Communications Pieces in Association and Nonprofit Community
NEW YORK, March 16, 2022 – PRSA, the nation's leading professional organization serving the communications community, recently earned two Association Trends 2022 TRENDY Awards, honoring work by its communications, marketing and publications teams. The organization's award-winning publication Strategies & Tactics was named a winner in the Monthly Professional Society Magazine category for the second time in as many years, earning Gold, while the PRSA 2021 Year in Review earned Bronze in the Annual Report category. The awards were announced during the Salute to Association Excellence in Washington, D.C., on March 11.
The TRENDY Awards honor the best marketing and communications pieces in the association and nonprofit community. Both Strategies & Tactics and the Year in Review were judged on the suitability for the audience, design attributes, quality of production, quality of content, use of up-to-date information, and lack of errors.
"Whether it's keeping members up-to-date on the latest news and best practices, or spotlighting the strides made within the organization, PRSA works tremendously hard to keep our members informed and engaged," said Linda Thomas Brooks, Chief Executive Officer, PRSA. "Both Strategies & Tactics and the Year in Review are prime examples of these efforts and we're thrilled to receive this recognition."
Strategies & Tactics highlights the strategic and tactical aspects of the profession, featuring hands-on, how-to articles and magazine-style pieces in a multifaceted visual package. It also provides feature-length commentary on the strategic importance of public relations, as well as case studies and views on changing concepts in communications.
2021 marked just the second time PRSA published its Year in Review, an annual report that showcased the many programs, partnerships and strategic initiatives that helped elevate the member experience and amplify the PRSA brand. A collaboration between PRSA's communications, publications and marketing departments, the comprehensive report included letters from 2021 PRSA Chair Michelle Olson, APR, then 2021 Chair-elect Felicia Blow, Ph.D., APR, and PRSA CEO Linda Thomas Brooks. The document also featured highlights from throughout the year and included sections on areas core to PRSA such as ethics, advocacy, diversity & inclusion, and much more.
About PRSA
The Public Relations Society of America (PRSA) is the nation's leading professional organization serving the communications community. PRSA is the principal advocate for industry excellence and ethical conduct and provides members lifelong learning opportunities and leading-edge resources to enhance professional connections and support them at every stage of their career. With nearly 30,000 members, PRSA is collectively represented by 110 Chapters and 14 Professional Interest Sections, and on nearly 375 college and university campuses through its student organization, the Public Relations Student Society of America (PRSSA). For more information, please visit www.prsa.org.
###
Media Contact:
Vinica Weiss
(212) 460-1479
vinica.weiss@prsa.org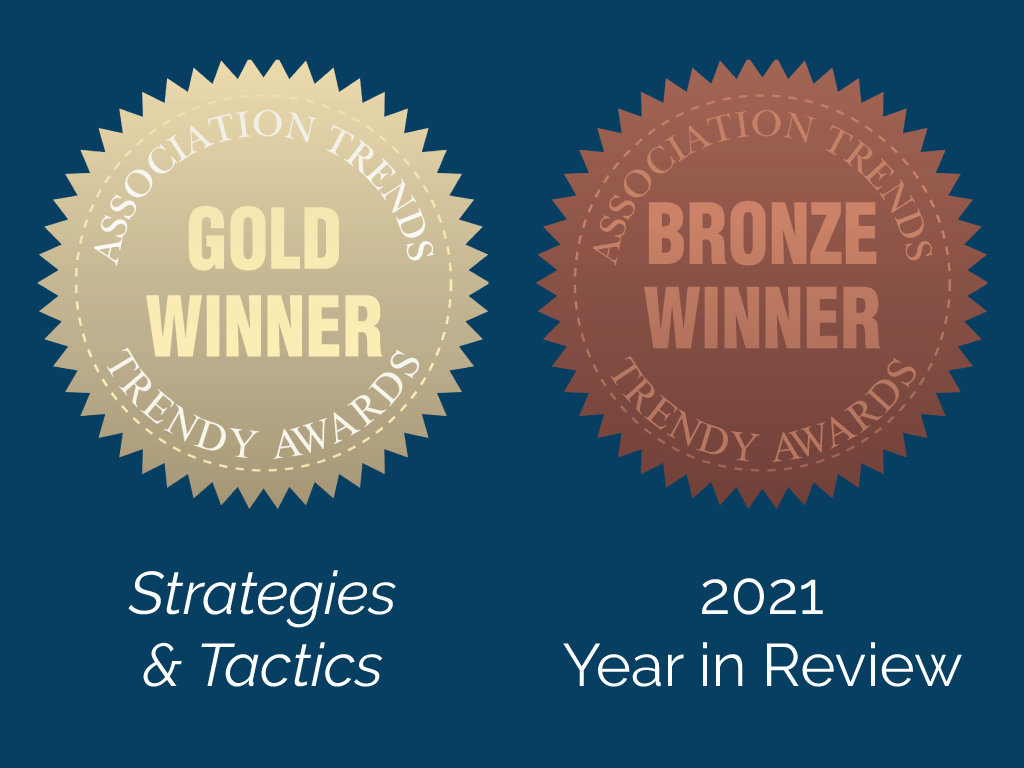 Contacts
Karen Mateo
Chief Communications Officer
(212) 460-1454
Rod Granger
Director, Content and Integrated Communications
(212) 460-0307