PRSA Immediate Past Chair Michelle Olson, APR, Named Honoree in Ragan's Top Women in Communications Awards
Apr. 28, 2022
Olson Honored in the Leader Category for Work as PRSA Chair in 2021
NEW YORK, April 28, 2022 – Michelle Olson, APR, PRSA Immediate Past Chair and CEO of the integrated marketing communications firm, Lambert, has been selected as an honoree in Ragan's Top Women in Communications Awards. Olson is being honored in the leader category for the meaningful work she accomplished during her time as 2021 PRSA Chair. As part of the 2022 Class of winners, she joins a group of female communications professionals whose dedication and contributions to the communications industry are making a significant impact in their day-to-day job and career, advancing the profession while accelerating growth for their organizations.
"There is no denying the impact Michelle's leadership and guidance had on PRSA during her time as 2021 PRSA Chair," said Linda Thomas Brooks, Chief Executive Officer, PRSA. "Whether she's advocating for the profession or being a mentor to the next generation of communications professionals, I admire Michelle's commitment to communicators everywhere. We're fortunate to still have her on board as Immediate Past Chair this year, where she continues to do great work alongside Dr. Felicia Blow, APR, 2022 PRSA Chair."
During her tenure as PRSA Chair in 2021, Olson was instrumental in equipping PR practitioners with the tools necessary to identify and combat mis/dis/malinformation, breaking down barriers for diverse students and professionals to enter the industry, and helping communicators foster more effective civil discourse. Much of this work continues to be highlighted in PRSA's Voices4Everyone platform, an ambitious initiative Olson spearheaded last year to help communicators chart the course for change.
A public relations veteran with more than 30 years of experience, Olson is a constant advocate for the profession. As PRSA Chair, one of Olson's key roles included acting as a spokesperson for PRSA and its Board of Directors, responding to media on subjects related to PRSA and the profession, as well as issues that impact PRSA members both professionally and personally.
Beyond her work with PRSA, Olson has served clients across the U.S. and internationally, and has significant experience in corporate communications and issues management across industries. In 2022, following her time as managing director and partner, she was named CEO of Lambert, a full-service communications firm with offices in Michigan, New York, Arizona and St. Louis. A notable business leader and entrepreneur, Olson founded and led her own company for 13 years prior to its acquisition in 2014. Her firm ranked as the third largest in Arizona by the Phoenix Business Journal.
About PRSA
The Public Relations Society of America (PRSA) empowers its members to succeed at every stage of their careers through a wide breadth of professional development, networking and leadership opportunities. Guided by its Code of Ethics, PRSA is collectively represented by 110 Chapters and 14 Professional Interest Sections, as well as on nearly 375 college and university campuses in the U.S., Puerto Rico, Argentina, Colombia and Peru through its student organization, the Public Relations Student Society of America (PRSSA). PRSA's signature events include the Anvil Awards and ICON, the premier annual gathering for communications professionals and students. For more information, visit www.prsa.org.
###
Media Contact:
Vinica Weiss
(212) 460-1479
vinica.weiss@prsa.org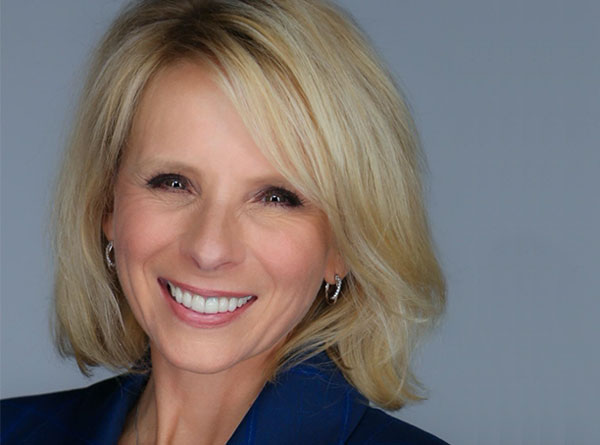 Contacts
Karen Mateo
Chief Communications Officer
(212) 460-1454
Rod Granger
Director, Content and Integrated Communications
(212) 460-0307