PRSSA To Launch New Chapter at University of Massachusetts (UMass) Amherst
Feb. 2, 2023
NEW YORK, Feb. 2, 2023 – PRSSA today announced it will be establishing a new Chapter at the University of Massachusetts (UMass) Amherst. The Chapter will launch with students who have a strong interest in the study of public relations and/or strategic communications. Jennie Donohue (M.B.A.), Senior Lecturer & Director of the Public Relations Concentration at UMass Amherst, will serve as faculty adviser.
Support for the Chapter will be provided by PRSA Boston and Douglas Haslam, Account Director at Red Lorry Yellow Lorry, who will serve as professional adviser.
"UMass Amherst, the largest public research university in New England, is a terrific addition to the growing number of PRSSA Chapters, and a stellar institution for students studying public relations and related fields," said Michelle Egan, APR, Fellow PRSA, 2023 PRSA Chair. "Students are literally the future of our profession, and we are lucky to be able to count UMass Amherst among our Chapter ranks."
"What better way to start the spring 2023 semester than by becoming an official PRSSA Chapter," said Donohue. "Our PR Club student-leaders and I are excited to take this next step in the club's evolution; something we've been working toward since the club was founded in 2019."
Within the Journalism Department, students can choose a public relations concentration that balances theory and practice through a rigorous mix of journalism, multimedia and public relations coursework. Students will earn a B.A. in Journalism with a Concentration in Public Relations.
Donohue is a PRSA member and award-winning, veteran public relations and integrated marketing communication professional turned professor. She brings decades of corporate, agency and nonprofit/public experience into the classroom and is passionate about experiential learning, as well as curriculum design and online instruction.
About the Public Relations Student Society of America
The Public Relations Student Society of America (PRSSA) is the foremost organization for students interested in public relations and communications. Since 1967, PRSSA has served hundreds of thousands of student members, offering educational programs, resources, scholarships, and mentorship opportunities that prepare students for a successful career in communications. For nearly 50 years, the organization has hosted the Bateman Case Study Competition, which challenges student teams to implement a public relations campaign for an actual client. PRSSA is active on college and university campuses across the U.S., as well as Argentina, Colombia, Peru and Puerto Rico. For more information, visit www.prssa.org.

About UMass Amherst
UMass Amherst is the flagship public university in the Commonwealth of Massachusetts, making a profound, transformative impact to the common good. Founded in 1863, we are the largest public research university in New England, distinguished by the excellence and breadth of our academic, research, and community outreach programs.
###
Media Contacts:
Rod Granger
PRSA
rod.granger@prsa.org
Nikia Burdick
Communications Manager
Journalism Department
UMass Amherst
nikia.burdick@umass.edu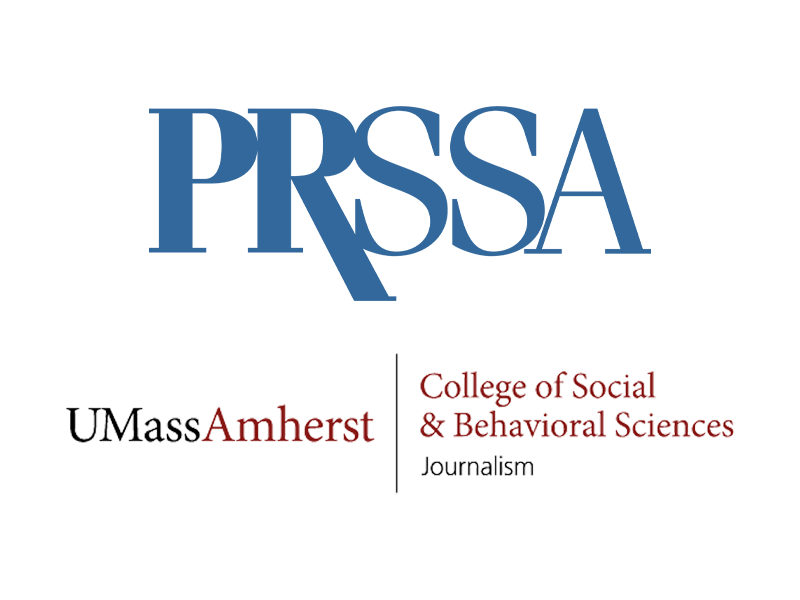 Contacts
Karen Mateo
Chief Communications Officer
(212) 460-1454
Rod Granger
Director, Content and Integrated Communications
(212) 460-0307