PRSA Announces 2023 Anvil Award Finalists
Mar. 22, 2023
NEW YORK, March 22, 2023 – PRSA, the nation's leading professional organization serving the communications community, today announced the finalists for the 2023 Bronze and Silver Anvil Awards, which recognize and honor the very best communications programs planned and executed each year.
Entries across 74 categories were received, including submissions from leading brands, agencies, nonprofit organizations, government agencies and universities. The 118 finalists were from agencies including Edelman, FleishmanHillard, Ketchum, Ruder Finn and Padilla, as well as such iconic brands as AT&T, H&R Block, Honeywell, L.L. Bean and St. Jude Children's Research Hospital. For a complete list of finalists, visit the PRSA website.
For over 75 years the Anvil Awards have been considered the benchmark of high performance in public relations. Silver Anvil Awards celebrate the best strategic public relations campaigns of the year, as well as outstanding organizational excellence. Bronze Anvil Awards recognize outstanding public relations tactics that contribute to the success of overall programs or campaigns.
Each entry is peer-reviewed through a rigorous judging process, with industry experts from throughout the communications community analyzing the campaigns. Teams of judges deliberate and score all entries against a variety of criteria, among them execution, insights and analysis, and technical excellence.
This year's ceremony, which will again include the presentation of both Silver Anvil and Bronze Anvil Awards, as well as the "Best Of" Silver Anvil Award, will be held on June 8, 2023, at the historic Edison Ballroom, located in the heart of New York City's Theater District. Click here to R.S.V.P. and to view the schedule of the evening's festivities.
About PRSA
The Public Relations Society of America (PRSA) is the leading professional organization serving the communications community through a network of more than 400 professional and student chapters in the U.S., Argentina, Colombia, Peru and Puerto Rico. Guided by its Code of Ethics, PRSA empowers its members to succeed at every stage of their careers through a wide breadth of premium professional development programs, exclusive networking events and leadership opportunities. Signature events include the Anvil Awards and ICON, the premier annual gathering for communications professionals and students. For more information, visit www.prsa.org.
# # #
Media Contact:
Rod Granger
212- 460-0307
rod.granger@prsa.org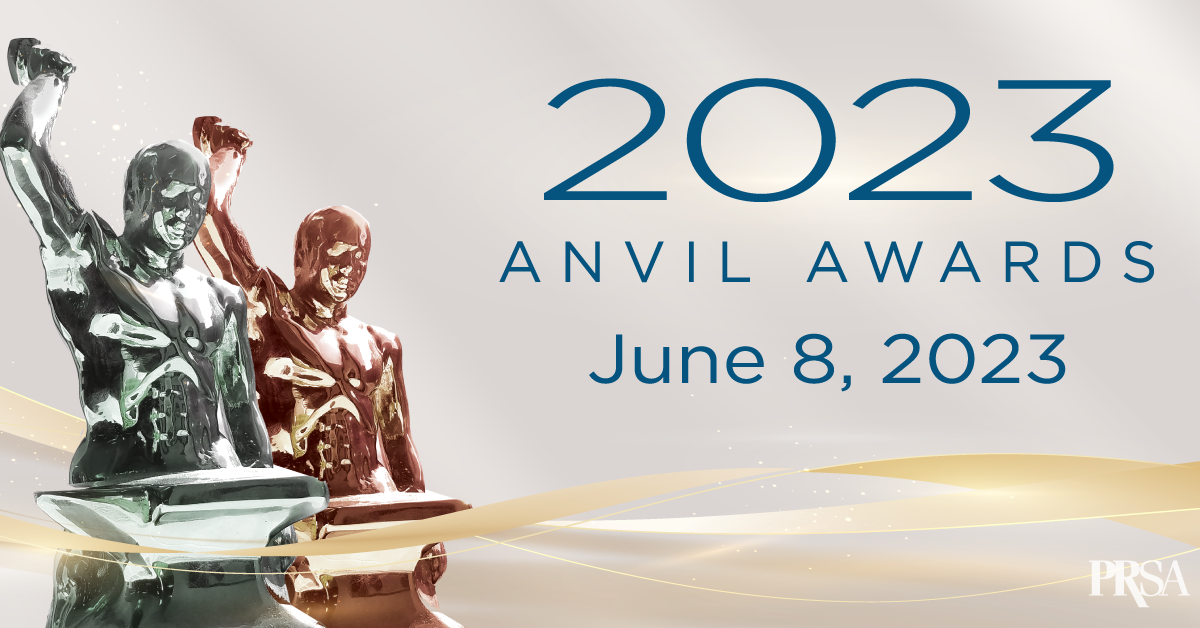 Contacts
Karen Mateo
Chief Communications Officer
(212) 460-1454
Rod Granger
Director, Content and Integrated Communications
(212) 460-0307