PRSA Chair Michelle Egan, APR, Fellow PRSA, Named Member of PRNEWS' 2023 Class of Top Women in PR
Mar. 29, 2023
Egan Honored as Industry Champion
NEW YORK, MARCH 29, 2023 – Michelle Egan, APR, Fellow PRSA, PRSA 2023 Chair and Chief Communications Officer for Alyeska Pipeline Service, has been named to PRNEWS' 2023 class of Top Women in PR. She was honored in the Industry Champion category, which celebrates women "who've had an exceptional impact on the direction and advancement of the P.R. and communications industry beyond their impact at their own companies."
"We've known for a long time that Michelle is a proven leader and influencer in the public relations profession through her dedication to Alyeska, PRSA, PRSSA and many other organizations, and we are ecstatic that PRNEWS has recognized her in this way," said Linda Thomas Brooks, Chief Executive officer, PRSA. "She continues to take PRSA and the PR community to new levels of achievement and recognition. Congratulations, Michelle!"
Egan began her tenure as PRSA Chair this past January, having previously volunteered with PRSA for more than two decades. She joined the PRSA Board of Directors in 2018, and served two terms as Treasurer. She has also served in a variety of key chapter leadership roles, from President of the Alaska Chapter to chair of committees on programs, education, ethics and accreditation. As an avid mentor, she served as Professional Adviser for the University of Alaska PRSSA Chapter, helping students grow into successful PR practitioners. She regularly mentors students at Seton Hall University, where she earned her master's degree in strategic communication and leadership.
At Alyeska, Egan directs internal and external communications, and is responsible for all aspects of formal company stakeholder, media and government relations, crisis communications and philanthropy. She also advises the executive team on strategic communication issues, develops the board-approved communications strategy and leads a team of PR professionals.
Egan has also volunteered her time with a wide array of organizations including Special Olympics, Catholic Social Services, Covenant House and the Board of Directors of the Anchorage Water and Wastewater Utility.
The following PRSA members also garnered Top Women in PR honors:
Jennifer Adler
Suzanne Brose
Lori Conrad
Heather Craft
Angela Dwyer
Monique Kelley Gigliotti
Jessica Graham, APR, Fellow PRSA - 2023 PRSA Board member
Sandra Wills Hannon, APR
Tasha Harris
Natalie Maguire
Kim Menard
Karen Moore, APR
Paula Pedene, APR, Fellow PRSA
Erin Renee Robinson
Kate Ryan
Emily Wenstrom
Nyree Wright
About PRSA
The Public Relations Society of America (PRSA) is the leading professional organization serving the communications community through a network of more than 400 professional and student chapters in the U.S., Argentina, Colombia, Peru and Puerto Rico. Guided by its Code of Ethics, PRSA empowers its members to succeed at every stage of their careers through a wide breadth of premium professional development programs, exclusive networking events and leadership opportunities. Signature events include the Anvil Awards and ICON, the premier annual gathering for communications professionals and students. For more information, visit www.prsa.org.
# # #
Media Contact:
Rod Granger
212- 460-0307
rod.granger@prsa.org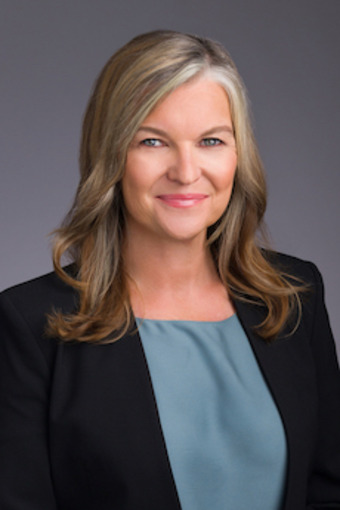 Contacts
Karen Mateo
Chief Communications Officer
(212) 460-1454
Rod Granger
Director, Content and Integrated Communications
(212) 460-0307