T. Garland Stansell, APR, on His Outlook as PRSA's Chair in 2020
Name: T. Garland Stansell, APR
Current status: CCO, Children's of Alabama (Hospital and Health System); 2020 PRSA Chair
Current location: Birmingham, Ala.
Career highlights: Vice President of Public Relations and Development for Alabama Goodwill Industries; Past President, PRSA Alabama Chapter; Past National Chair and Executive Committee member, PRSA Health Academy.
Favorite downtime activities: Traveling, food and music
Three dinner guests — past or present: My wife Anne (always), Maya Angelou and Leonardo da Vinci
Favorite books: The Bible, "To Kill a Mockingbird" and anything by Rick Bragg
Favorite words of wisdom: "Everyone deserves to be treated with kindness, courtesy and respect, even those with whom you disagree."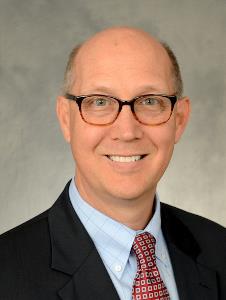 ---
You were a PRSSA member as a student at the University of Alabama at Birmingham. How did this help inform your decision to become a PR professional and PRSA member?

I was originally an accounting major, but changed midway through my junior year. I had to do something creative, and creativity with numbers leads to time behind bars.
Once I became a PR major everything seemed to click for me. UAB PRSSA membership provided a solid introduction to the PR community in Birmingham and the state of Alabama, and helped introduce me to the person who would hire me as an intern, and subsequently my first job in the profession.
You've been an active volunteer at the Chapter, Section and National levels. What inspired you to pursue PRSA leadership roles through the years?
I've always liked the challenge of leadership and opportunities to give back. I'm a firm believer in the adage that you get out of something what you put into it. That is certainly the case not only in your career, but in your professional and civic volunteer work as well.
How do you describe your leadership style?
I think of myself as a "collaborative, servant delegator." I believe a leader must have a servant's heart, lead by example, and realize he or she can't do it alone. Leaders help set the vision and should help people feel they are valued and part of something great.


Your theme for this year as chair is "Vision 20/20: Moving PRSA Forward!" What are some of the biggest challenges (and opportunities) ahead for the profession — and for PRSA?
The rapid acceleration of innovation, change and discipline convergence are all challenges that must be addressed.
Additionally, attracting diverse individuals to the profession remains a challenge for not only PRSA, but also the communications industry. These issues and others are priorities in PRSA's 2020-22 Strategic Plan.


What do you consider to be the main benefits of a PRSA membership?
There are many benefits to be sure, but the top two for me are building a professional network and opportunities for continuous learning. In public relations you benefit from a network of peers and each of us should aspire to be lifelong learners. The added benefit with PRSA is our commitment to ethics.


You have the chance to speak with many PRSA members. What are the issues that you hear them raise concerning the profession?
Top concerns typically include doing more with less, keeping up with the pace of change and innovation and the convergence of disciplines. Many members now find themselves acting as "the media," doing marketing, advertising, government relations, and many other communications functions.


What are you most looking forward to as PRSA's chair this year?
Seeing the strategic plan become reality. I also look forward to visiting many of our Chapters, Districts and Sections and meeting PRSA and PRSSA members.
Return to Current Issue
PR in the New Year | January 2020
Share this article