The Health Academy Section is for public relations and communication professionals who serve the health industry. With nearly 900 members, this specialized community has access to the latest best practices and industry trends. The annual conference always features national-interest speakers and emerging trends in healthcare PR. And with ongoing teleseminars, social media tools and other digital resources, it is easy to stay current and connected.
Nonmember Resources

*This is a sneak peek at Member Resources. Join this Section for full access.
Health Academy 2021 Excellence in PR Award Finalist Spotlights

The Public Relations Society of America (PRSA) Health Academy Executive Committee is excited to announce the finalists for its 2021 Excellence in PR Award. The annual award recognizes a PR pro who exemplifies excellence, innovation and leadership in the practice of health care public relations.
The four finalists for the PRSA Health Academy 2021 Excellence in PR Award are:
Dennis Tartaglia, Tartaglia Communications
Caroline Isemann, APR; Woman's Hospital
Elizabeth Chentland, Lutheran School of Theology at Chicago
Daron Cowley, Intermountain Healthcare
We will feature each finalist leading up to the announcement of the winner live at our PRSA Health Academy Happy Hour on Tuesday, December 7, 2021. We hope all Health Academy members will join us!
PRSA Health Academy Awards Ceremony
Dec 7, 2021 05:00 PM in Eastern Time (US and Canada)
Dennis Tartaglia, Tartaglia Communications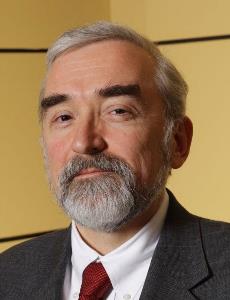 Dennis Tartaglia has devoted his 30+ year public relations career to healthcare, working both in-house and at agencies on behalf of hospital systems, health-related nonprofits, life sciences firms and philanthropies. He founded his own PR firm, Tartaglia Communications, in 2008. His work has been recognized by numerous awards throughout the years, including a Silver Anvil and PRWeek's Healthcare Campaign of the Year, due to the strategic programs he has developed and executed, and the measurable results he has achieved for his clients.
Dennis served on the Health Academy Executive Committee from 2007-2012. He co-chaired the Health Academy National Conference (with Ellen Beth Levitt) in 2011.
One of the four people who nominated Dennis for the Award of Excellence, Garland Stansell APR, (PRSA 2021 Immediate Past Chair), said of Dennis, "His clients and colleagues commend him for his knowledge, trusted counsel and hard work. He is often cited as the guy who gets the job done. His work not only provides results for his clients, but is always an excellent representation of strategic public relations, innovation and ethics."
Caroline Isemann, APR; Woman's Hospital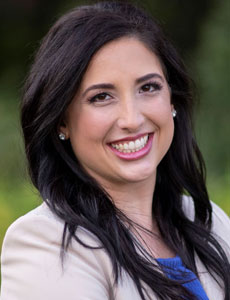 As communications supervisor at Woman's Hospital in Baton Rouge, La., Caroline Isemann, APR, has been dedicated to pivoting as the health care industry was hit hard by the COVID-19 pandemic. Her ability to rethink how best to communicate to employees and patients gained her the trust and confidence of executive leadership. Isemann incorporated new communications tactics for the hospital including digital messaging monitors and a media Zoom room.
At the same time, Isemann served as president of the local Public Relations Association of Louisiana chapter and earned her Accreditation in Public Relations. Her responsiveness, eagerness to mentor and network, and dedication to professional development has re-engaged seasoned professionals in the area back to PRAL.
"Caroline is dedicated to advancing public relations and communications in the healthcare industry, which is her true passion and calling," a nominator shared.
Considered a source of reliable healthcare information, a second nominator shared of Isemann: "Because of her public relations savvy, ethical professionalism and unparalleled energy, Caroline is deserving and qualified to receive this award."
Elizabeth Chentland, Lutheran School of Theology at Chicago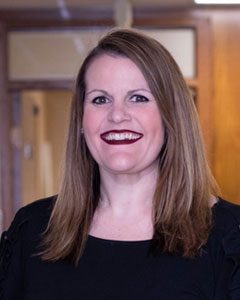 Elizabeth was nominated by a woman whose husband was diagnosed with younger- onset Alzheimer's. That's how Mike and Debra met Elizabeth, who worked with them to help share their story with others about the disease.
"Elizabeth and Mike saw a chance to share information about the disease and spent several hours driving throughout Nebraska for small group meetings or media interviews," wrote Debra in the nomination. "The timing was perfect, because it didn't give Mike any time to sit around and feel sorry for himself. He was up and being productive. So to us, Elizabeth is a champion."
For the past six years, Elizabeth worked as the Regional Director of Communications for the Alzheimer's Association. Her efforts included managing signature fundraising events, coordinating social media strategy and producing content in multiple formats. In 2020, Elizabeth took on a new role as Director of Strategic Communications and Marketing for the Lutheran School of Theology at Chicago.
"Elizabeth was able to grow the communications wing of our organizational efforts and create long-lasting disease awareness throughout Nebraska," wrote Carrie, a former colleague of Elizabeth. "She is a curious and studious person, always well-informed and open to bettering her knowledge and the knowledge of those around her."
Daron Cowley, Intermountain Healthcare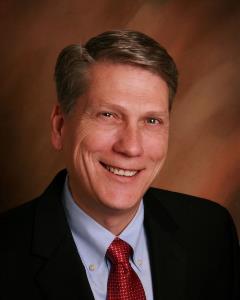 The people who nominated Daron, who has led Media Relations for Intermountain Healthcare since 1991, all noted his exceptional professionalism and leadership. A. Marc Harrison, MD, President & Chief Executive Officer of Intermountain Healthcare, praised his "iron clad integrity" and called him a "strategic counselor, teambuilder and collaborator."

Most notably, from the beginning of the COVID-19 pandemic and in the months that followed, Daron and his team handled more than 55,000 media stories, providing a steady stream of expert information to the media and general public. Daron also collaborated with PR professionals at competing local health systems and the Utah Hospital Association to hold more than 175 virtual joint press conferences on COVID issues of statewide importance, where unity among health providers helped reinforce the messages.
His CEO, Dr. Harrison, called Daron "one of the finest public relations professionals he has ever worked with."