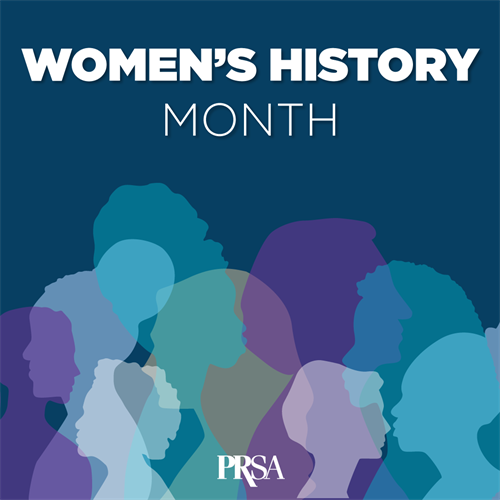 Since 1995, every March has been celebrated as Women's History Month.
The theme for this year's Women's History Month, "Celebrating Women Who Tell Our Stories," is especially applicable for communications and PR professionals.
Explore the resources listed below to learn more about the work of many female professionals.
Webinars & Video Presentations
The DEI Toolkit provides members with diversity-related research, materials, applicable tools and professional development opportunities.
Its creation rests on two objectives:
To educate members by providing them with the resources they need to help them manage the diversity and inclusion initiatives of their own Chapters, Districts and Sections
To influence the composition of their professional development and membership so that the diversity of its membership reflects and embraces the diversity of the profession
Diversity and Inclusion Toolkit - 2021
Toolkit de Diversidad e Inclusión - 2020
New PRSA DEI Toolkit Coming in 2023!